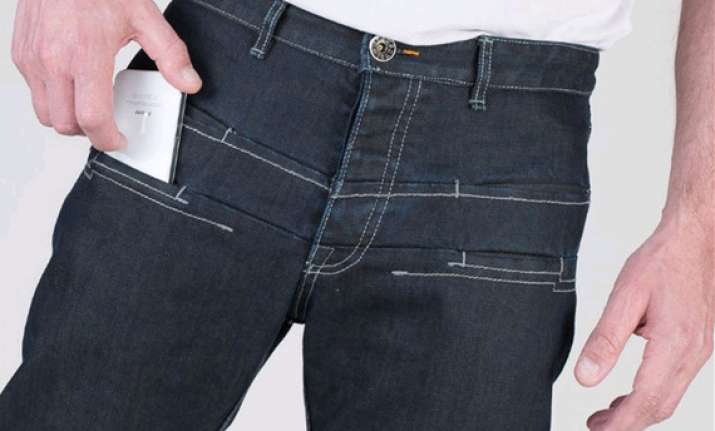 New Delhi: Croatia-based startup WTFJeans has launched an upgraded version of its iPhone-friendly jeans.
The WTFJeans 3 is still a microfiber-lined, iPhone-friendly pocket. Two of its pockets are optimized for the iPhone 4, 4S, 5 and 5S and it cleans your device's screen as you pull it out. 
The company claims the jeans come with a coating of a nano-layer that protects the jeans (and the iPhone inside them) from light rain and spills. At the same time, it also protects the jeans from other liquids, such as wine and oil, protecting — to a degree — your jeans from getting dirty.
A short video demonstration shows the nanocoating tech really works with small amounts of water, and it depends whether you pour it on a smooth part of the jean or a crumpled one. Certainly, it definitely won't protect your jeans from heavy rain, and if you throw them into water, the company admitted, they will get wet.
Other interesting features include a pocket that comes with a copper-based radiation shield, which you can place between the iPhone and your body.  
WTFJeans are available exclusively at WTFJeans.com, for the price of 127 euros ($175) plus shipping.