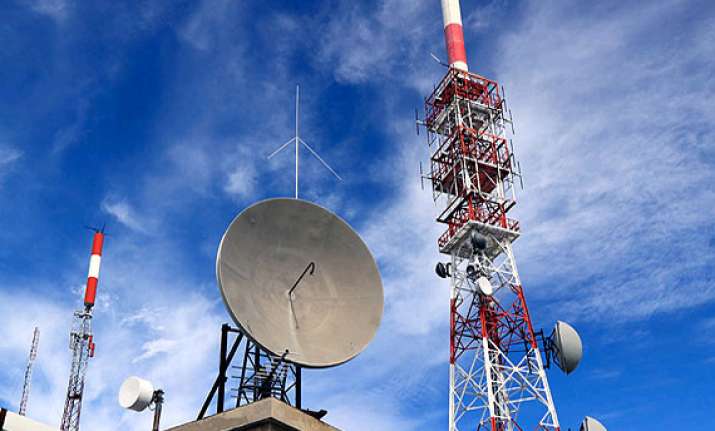 New Delhi: Telecom service providers recorded annual increase of 10.46% in gross revenue at Rs 58,385 crore in the October-December quarter, as per a report by telecom regulator Trai.
Gross revenue, as per the Telecom Regulatory Authority of India, in same period of 2012 was Rs 52,858.39 crore. 
The adjusted gross revenue (AGR), on which telecom operators are charged licence fee and other government levies, increased by 14.62 per cent to Rs 39,575 crore, from Rs 34,527.5 crore mainly due to increase spending by consumers. 
AGR is derived after deducting certain items from gross revenue like income from real estate and other sources which are not earned from telecom services. 
Average revenue per user (ARPU) earned by telecom firms increased by 16.87% to Rs 115.7 during the quarter, from Rs 99 a year ago. 
While a year ago the revenues of telecom companies were declining, the latest data shows the revenue of service providers are now moving up. 
The growth was seen even on quarterly basis. "There has been an increase of 1.62% in GR and 1.97% in AGR as compared to previous quarter. The year-on-year growth in GR and AGR over the same quarter in last year has been 10.46% and 14.62% respectively," Trai said. 
Revenue from telecom access services like mobile phone calls, broadband and others provided to end consumers contributed 78.21 per cent to the total AGR. 
Bharti Airtel was highest contributor among access providers in total AGR with Rs 9,009.6 crore, followed by Vodafone with Rs 6,609.9 crore, Idea Rs 4,857.83, BSNL Rs 3,279.38 crore, Tata Teleservices Rs 2,291.72 crore, Reliance Communications Rs 2,208.66 crore and Aircel Rs 1,635.18 crore. 
State-run MTNL, Loop Mobile, Videocon's Punjab service arm Quadrant recorded decline of 19.39, 14.12 and 22.25% in AGR at Rs 601.67 crore, Rs 97.1 crore and 25.96 crore respectively. 
Norwegian firm Telenor's Indian arm Telewings (Uninor) recorded highest growth rate of 15.65% in AGR during the reported quarter. Sistema Shyam, which operates under MTS brand, reported 5.76% in AGR at Rs 212.19 crore. 
Total telecom subscriber base at the end of December 2013 stood at 91.5 crore which included 88.63 crore mobile subscribers.
GSM service providers such as Airtel, Vodafone, Idea, dominated market share with 82.4 crore mobile subscribers, while CDMA subscribers count on networks like Reliance and Tata Teleservices stood at 6.22 crore by end of December 2013.