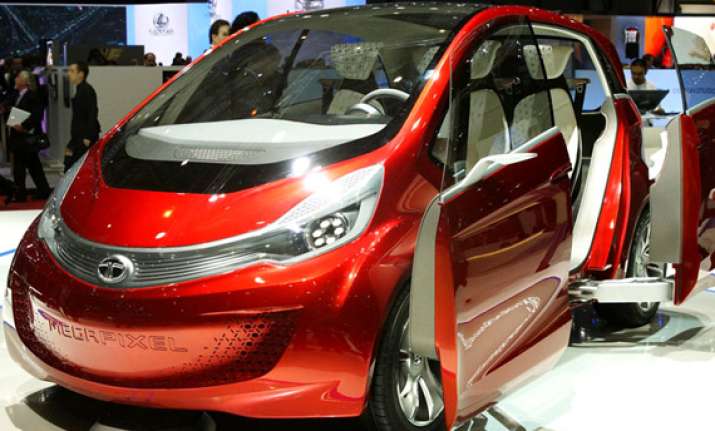 New Delhi: Harnessing capabilities from its centres across the globe, India's Tata Motors is gearing up for a big leap to reclaim its position among top car makers in the domestic market while also seeking a bigger play internationally.
Beyond the conventional fuel vehicles, the company's board has already given approval for a product launch programme till 2020 that will include hybrids, electric and other alternate fuel technologies.
Having learnt lessons from the downturn, the company has streamlined its processes focusing on quality, design, faster product development and improvements in sales and after-sales experience to become the best in the business.
"There is no fun in being less than the best," Tata Motors President - Passenger Vehicles Business Unit Ranjit Yadav told PTI, exuding the company's newfound confidence.
Underlining the company's ambition, he said: "Tata Motors is a volume player. For us to grow and flourish, we have to be a significant scale payer... We are here to play a big game and not a niche game."
He hastened to add however that at present the company is not focusing on market rankings saying it has "painfully but consciously taken the short term hits to ensure that our foundation is strong for our future".
In 2013-14, the company's car sales in India were down 38.64 per cent to 1,07,187 units, as against 1,74,692 units in the previous fiscal. It dropped its position to 4th largest carmaker in India by volume in FY14 behind Maruti Suzuki, Hyundai and Honda from 3rd in the previous fiscal.
Choosing to learn from the hard times, he said: "Downturns have their advantages, they help reorient people and organisations to do what is the right thing."
Spelling out the company's immediate focus, he said: "We are more concerned about setting up the right building blocks for our future. We made some hard choices, we have taken inventory out of our channels. We have fixed a lot of our processes and systems. We built up our capability. That's what we have focused ourselves on."
Tata Motors has put in place a system for faster product introductions through its New Product Introduction (NPI) initiative that envisions product pipeline, including improving existing products this year, hybrids and electric vehicles by 2017 and alternative fuels by 2021.
"We have now put an extremely structured way of working for realising new vehicles to ensure that everything is done the right way at the right time. NPI Gen3 is a huge system process structure that we are putting in place, which will help us realise a new vehicle every year as we go forward," Yadav said.
The company is tapping its various design and development centres at India, UK and Italy to churn out new models at a fast pace to follow its new crucial models Bolt and Zest slated for later this year.