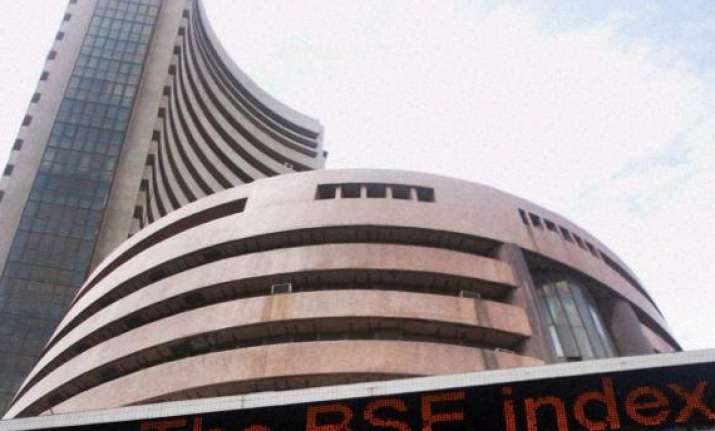 Mumbai: The benchmark Sensex today crossed record 23,000 level for the first time but closed a tad lower at 22,994.23, posting its biggest single-day gain of 650.19 points since September 2013, on strong FII buying in banking, auto and power stocks ahead of election results next week.
In the day trade, the 30-share BSE barometer scaled itsall-time high of 23,048.49 points as ICICI Bank, Tata Motors and Reliance Industries spurted.
The broad-based Nifty of the National Stock Exchange toospurted by 198.95 points, or 2.99 per cent to settle at record closing of 6,858.80. It touched an all-time intra-day high of 6,871.35 points, breaching previous record of 6,869.85 reached on April 25.
Both the indices posted their biggest single-sessiongains since September 19, 2013.
Buying activity gathered momentum as funds and investorswere seen creating positions before the outcome of ongoing general elections next week.
"As the election D-day is approaching closer, the markets are rallying on anticipation of a favorable outcome," Dinesh Thakkar, Chairman & Managing Director, Angel Broking, said.
ICICI Bank rose the most by 6.63 per cent among Sensexscrips, while Tata Motors spurted by 5.57 per cent.
Hindalco (5.35 per cent), HDFC Bank (5.31 per cent) and BHEL (5.21 per cent) were among top five gainers among index stocks. Besides, ONGC (4.13 per cent), HDFC (4.07 per cent), RIL (3.93 per cent), SBI (3.88 per cent) and L&T (3.29 per cent) supported the rally.
A firming trend at other Asian bourses were other factors behind today's rally, brokers said.
In Sensex components, 27 stocks gained, while 3 declined.
The banking sector index gained the most by surging 5.34 per cent to 15,721.36 followed by realty index by 4.38 per cent to 1,420.52.
The power index rose by 4.12 per cent to 1,743.52 and PSUs index by 3.57 per cent to 6,767.66.