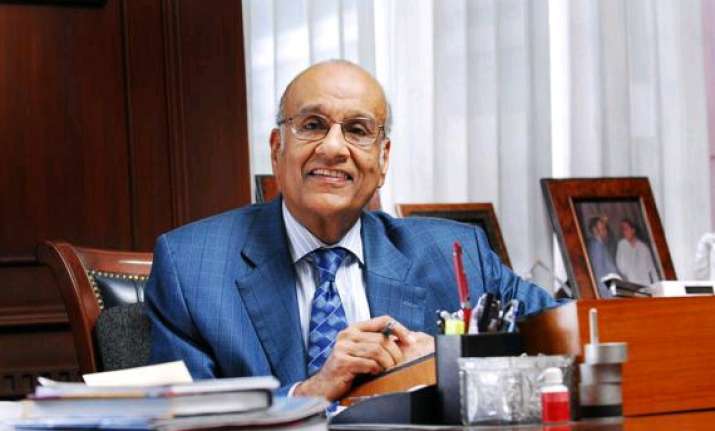 Kolkata: The Zuari group is firm on joint control of Mangalore Chemicals and Fertlizers Ltd (MCFL) along with promoter Vijay Mallya and has turned down Deepak Fertilisers' call for an understanding in the takeover battle, sources say.
"Deepak Fertilisers recently contacted Saroj Poddar through merchant bankers for an amicable resolution but Poddar turned it down," sources close to the development told PTI.  A spokesperson of Deepak Fertilisers and Petrochemicals Corporation Limited (DFPCL) could not be reached for comments.
On May 15, Deepak Fertilisers Chairman Sailesh Mehta had hinted he was open to discussions with the rival alliance of Vijay Mallya and Saroj Poddar of the Zuari Group.  Mehta's comments had come two days after Mallya's UB Group joined hands with the Zuari group to ward off a hostile takeover bid by Deepak Fertilisers for MCFL. The duo proposed to buy an additional 26 per cent stake in MCFL at rates higher than what Deepak Fertilisers offered.
Zuari offered a counter offer at price of Rs 68.55 per share against Deepak's offer of Rs 63. Shares of MCFL closed on Friday at Rs 69.65 apiece.
Sources said Mallya seemed more comfortable with Poddar as the latter had been supporting MCFL since last one year by way of contract manufacturing to tide over the working capital crisis the company faced after bankers declined fresh line of credit due to Kingfisher Airline crisis.
Zuari had also formally signed contract manufacturing agreement with MCFL for manufacturing of Di-Ammonium Phosphate and NPK and some sales agreements.
Zuari will be able to put one representative on the MCFL board as promoter director once the counter open offer is complete in June.
Deepak Fertilisers is yet to take a firm view on the counter offer. It holds little more than 26 per cent.  While, the combined stake of Zuari and Mallya is around 38 per cent keeping Poddar in much comfort zone over its rival Sailesh Mehta.