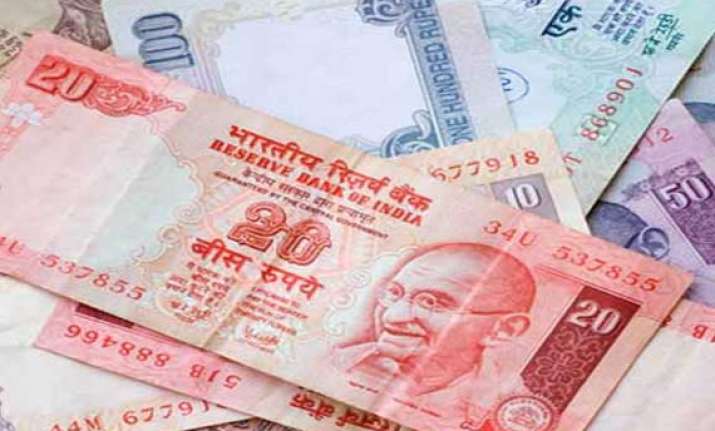 Mumbai:  Logging its biggest loss in two weeks, the rupee today tumbled 29 paise to 62.04 against the dollar, hit by global risk aversion as the Russia-Ukraine conflict threatens to snowball into a full-fledged war.  
Downbeat figures of December quarter GDP and fiscal deficit for April-January which were released on Friday coupled with negative domestic stock markets were also seen putting pressure on the rupee, forex traders said.  
At the Interbank Foreign Exchange (Forex) market, the domestic unit commenced lower at 61.95 a dollar from last Friday's close of 61.75. It tried to recover on initial dollar selling by exporters to touch a high of 61.83.  However, it fell back on fresh dollar demand from importers and fall in local stocks to a low of 62.09.
Rupee closed at 62.04, a loss of 29 paise or 0.47 per cent. This was its biggest drop since falling 36 paise on February 18.  Safe-haven driven fresh dollar demand from importers amid escalating tensions between Russia and Ukraine weighed on the emerging market currencies, including India's rupee.
 The dollar index was up 0.10 per cent against a basket of six major global rivals. Russia's ruble was down a whopping 9 per cent.
The Indian benchmark S&P BSE Sensex today plunged 173.47 points, snapping five sessions of gains. FIIs picked up shares worth USD 97.92 million last Friday, as per Sebi data.  
Pramit Brahmbhatt, CEO, Alpari Financial Services, (India) said: "Today Rupee depreciated taking cues from weak local equities. Fears of military tensions between Russia and Ukraine are spreading negative sentiments over emerging markets, dragging them down.
The trading range for the rupee is expected to be within 61.50 to 62.50." Initial weakness was mainly attributed to the downbeat figures of GDP and fiscal deficit which were released on Friday, said Abhishek Goenka, Founder & CEO, India Forex Advisors.
Indian economy grew below expectations at 4.7 per cent in October-December. Fiscal deficit in the 10 months through January 2014 overshot revised estimates of Rs 5.24 lakh crore for this fiscal.