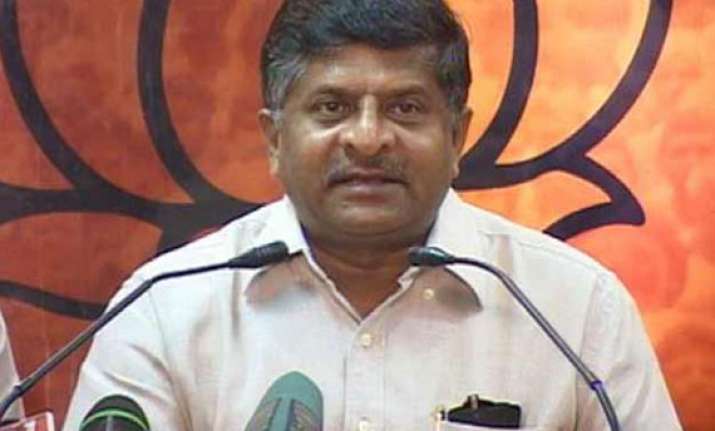 New Delhi: Law minister Ravi Shankar Prasad, who assumed charge today, said that retrospective tax should be avoided and India should be made an investor friendly regime.
The new government's goal is to remove uncertainty and provide investors a stable fiscal and legal policy, Mr Prasad, who also holds the telecom portfolio, told reporters. 
The BJP had criticised the previous Congress government for the controversial retrospective tax law, promising to repeal it if voted to power. 
The retrospective tax has been cited as one of deterrents for attracting foreign funds into the country. 
"Nothing has been damaging India's reputation as much as the retrospective tax law. I believe in the near future a new government will deal with this problem," European Union envoy Joao Cravinho had earlier said. 
Indian-born economist Arvind Panagariya, who is widely expected to take a top advisory role in Prime Minister's Narendra Modi's government, also urged the new government to take up the retrospective tax issue. "I would like the government to sort out the retrospective taxation issue," said Panagariya, a professor at Columbia University. "Basically, take out the retrospective part of the legislation and simply make it prospective." 
A slew of multinational companies including Vodafone Group are involved in tax disputes with the Indian government. Vodafone has begun arbitration proceedings in a more-than-$2 billion tax dispute. 
The previous UPA government had pushed through the retrospective tax after the Supreme Court in 2012 ruled in favour of Vodafone in its tax battle with Indian authorities. The retrospective tax rules enable the government to raise tax demands on long concluded deals. (Wtih Agency Inputs)