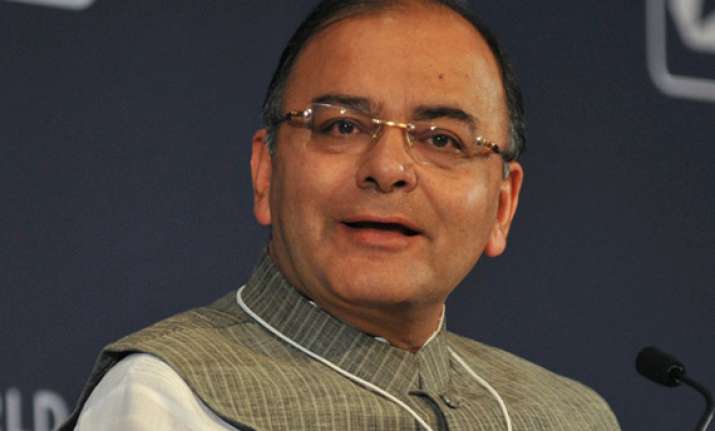 New Delhi: Amidst concerns over rising bad loans, Finance Minister Arun Jaitley will hold pre-budget consultations with heads of banks and financial institutions on June 10 to deal with the situation.
The meeting with CMDs and CEOs of banking and financial institutions is scheduled for Tuesday, a day after the Finance Minister pre-budget consultation with state finance ministers, sources said. 
To be presented in the first week of July, it will be the maiden Budget of Mr Jaitley. It will also be the first major policy document of the Narendra Modi government and will spell out the direction for the economy. 
Banks and insurance companies are likely to seek tax benefit for their products in the budget. 
Bankers are likely to pitch for need to support infrastructure funding and make demand for issue of tax free bonds for this sector. 
Intermediaries in the financial sector would suggest for rationalisation of transaction charges in the secondary market. 
Mr Jaitley kick started pre-budget consultations with different interest groups last week. 
He faces several challenges on the economic front, such as rising prices, subdued growth and the need to move ahead on the path of fiscal consolidation. 
Among other things, he will also have to focus on streamlining subsidies which consume a major portion of government expenditure. 
Soon after assuming office, Mr Jaitley had said he was taking over in challenging times. 
"The challenges are very obvious. We have to restore the pace of growth, contain inflation and obviously concentrate on fiscal consolidation," Mr Jaitley had said.