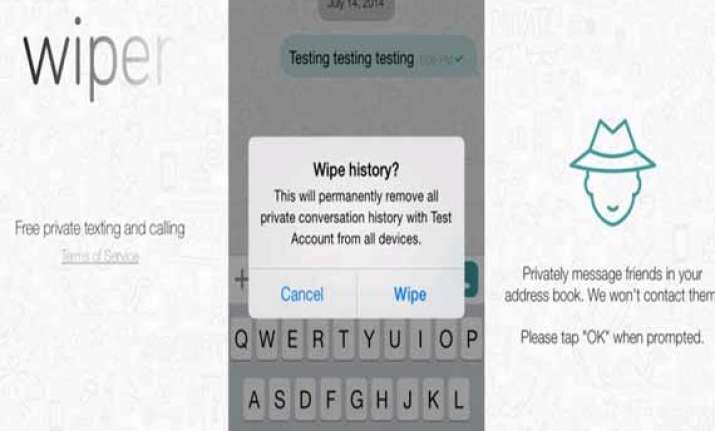 Washington: Are you worried that your messages or pictures are not deleted completely after you send or receive them?
Here comes a messaging app that promises to provide you the much sought after privacy by removing all your messages - texts, pictures or videos - after you send or receive them.
Called Wiper, the app can delete anything sent or received.
If you are having a chat and want it removed, all you have to do is select "Wipe" from within a chat.
The messages - whatever they might be - are also removed from Wiper's servers.
If you make a call using Wiper, your call logs are also deleted, leaving no trace of any interactions you may have via the service, Slash Gear reported.
Wiper says you can send text, videos, pictures or anything else via a closed system.
This free to use app is available on both App Store and Google Play.