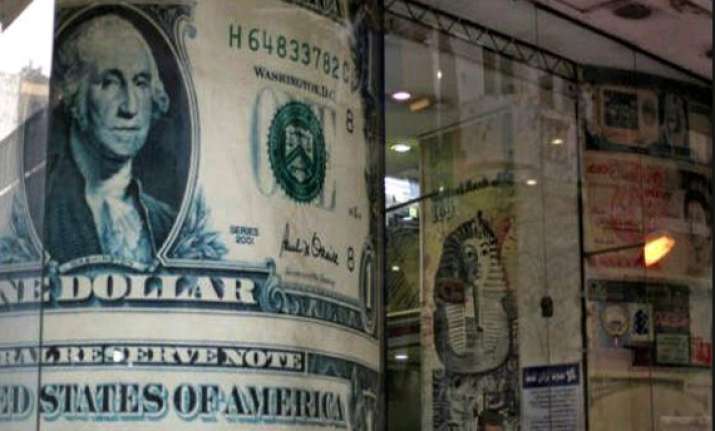 Mumbai: India's forex reserve rose by close to USD 11 billion so far this fiscal on the back of massive inflows from overseas investors, who pumped in dollars into the domestic market on expectation of a strong and stable government under Narendra Modi.
The foreign exchange reserve stood at USD 314.92 billion as of May 16, the highest since October 2011 when it was USD 320.39 billion, according to the RBI data.
In May so far, FIIs have poured in USD 4.4 billion into equity and debt markets, as per data from Sebi.  Foreign currency assets (FCAs), the main constituent of the reserves, also rose around USD 12 billion to USD 287.816 billion in the period from March end to May 16.  FCAs, expressed in dollar terms, include the effect of appreciation/depreciation of the non-US currencies such as the euro, pound and yen held in reserves.
The rupee has appreciated around 3 per cent in the last fortnight, riding high on expectations of a slew of reforms from the incoming government, to end at 58.52 against the dollar on May 23.
Some analysts feel RBI's likely intervention so far to minimise volatility on account of sudden inflows from FIIs also helped in building the country's reserves.  A report by Bank of America Merrill Lynch (BofA-ML) has estimated that the RBI will need to raise USD 80 billion just to maintain import cover.
BofA-ML believes that in the current scenario, the central bank does not need to sterilise cost of large-scale forex intervention. "We think it is a long way off from sterilisation in the first place," the report said.  The report, however, said in FY15, the central bank will buy around USD 33.9 billion of foreign exchange.
"As a result, the RBI will likely need to do an OMO worth USD 10 billion rather than sterilise forex intervention." BofA-ML believes that sterilisation costs should come off in the future as the interest rate cycle peaks off and the US rate cycle bottoms ahead.