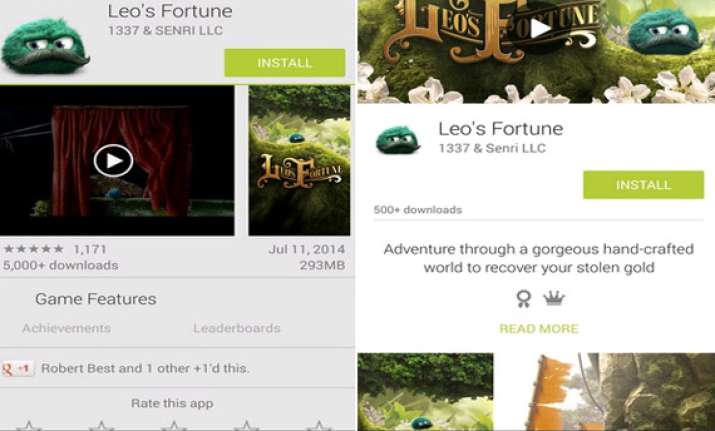 New Delhi: Google Play store for Android is getting a makeover. The new Google's Material Design makeover is seen with the updated Google+, Google Docs, Sheets, and Slides applications.
The design theme of the Play store are based on the guidelines by Google known as 'Quantum Paper' internally codenamed as Material Design and showcased at Google's recently concluded I/O developers' conference. 
According to information received by Android police, the "makeover of the Play Store is well under way." The team has also shared some in-progress version images, purportedly revealing the Material Design of the store for Android smartphones and tablets. 
The new version comes with larger images and album art in the background of a listing. There's more white space with the improved Roboto font, which Google had highlighted during the I/O keynote last month along with a number of changes inside of Android L, the next big release of Google's operating system for mobiles and tablets.