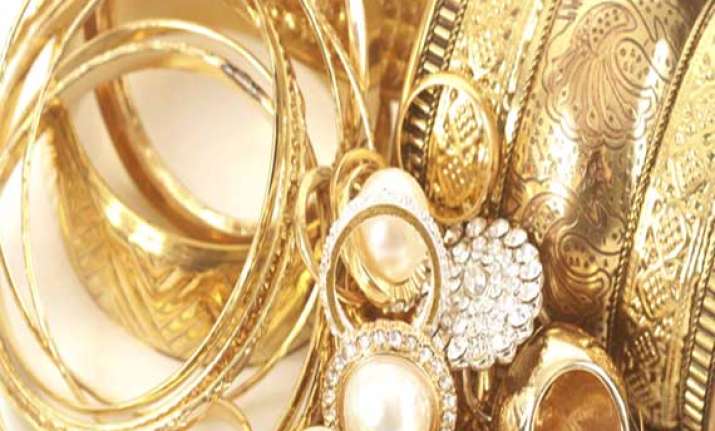 Mumbai: Gold prices rebounded at the bullion market here today due to fresh buying support from stockists and retailers amidst bullish overseas advices.
Silver firmed up further owing to sustained speculative demand coupled with higher industrial users.
Standard gold (99.5 purity) climbed by Rs 85 to close at Rs 27,980 per 10 grams from Monday's level of Rs 27,895.
Pure gold (99.9 purity) also rose by Rs 80 to finish at Rs 28,125 per 10 grams from Rs 28,045.
Silver (.999 fineness), gained by Rs 110 to settle at Rs 45,160 per kg as against Rs 45,050 yesterday.
Globally, gold hit its highest in nearly a week on early trade as violence flared in the Middle East and Ukraine, but gains were capped by uncertainty ahead of a Federal Reserve policy meeting and important US data later this week.
Spot gold was up at USD 1,307.20 an ounce in early European trade and silver also moved up at USD 20.70 an ounce.