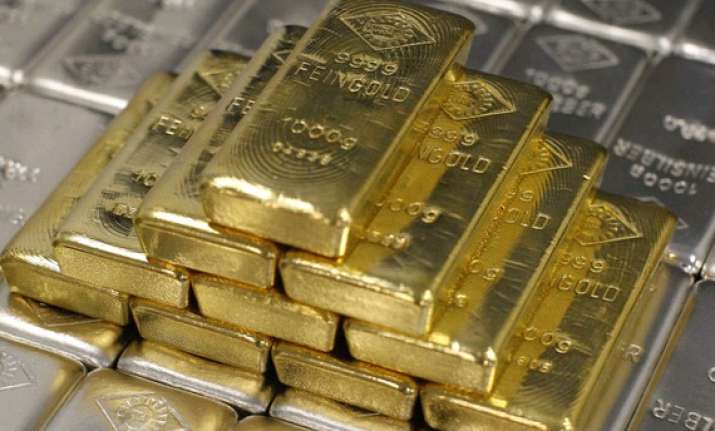 Mumbai: Gold prices eased further in the domestic bullion market here due to lack of buying support at current levels amid investors' caution despite a sharp rally in overseas markets.
In contrast, silver recovered sharply after a two-day fall on fresh bouts of speculative buying, backed by modest industrial demand.
The demand for gold is diminishing as jewellery stockists and retailers are cautious at this juncture with rupee strengthening. Prices are expected to fall further amid expectations of further easing of import restrictions from the new government, a bullion trader commented.
Standard gold (99.5 purity) moved down by Rs 25 to finish at Rs 26,675 per 10 grams from overnight level of Rs 26,700.
Pure gold (99.9 purity) also softened by the same margin to close at Rs 26,825 per 10 grams from Rs 26,850.
Silver (.999 fineness), however rose by Rs 415 to conclude at Rs 41,080 per kg as compared to Rs 40,665 on Thursday.
Globally, the shiny metal witnessed a dramatic rebound after recent sharp fall on bargain hunting, as ECB decided to unveil new stimulus measures.
Gold for August delivery jumped by USD 9 to settle at USD 1,253.30 an ounce on the comex division of NYMEX late yesterday, while silver gained at USD 19.08 an ounce.