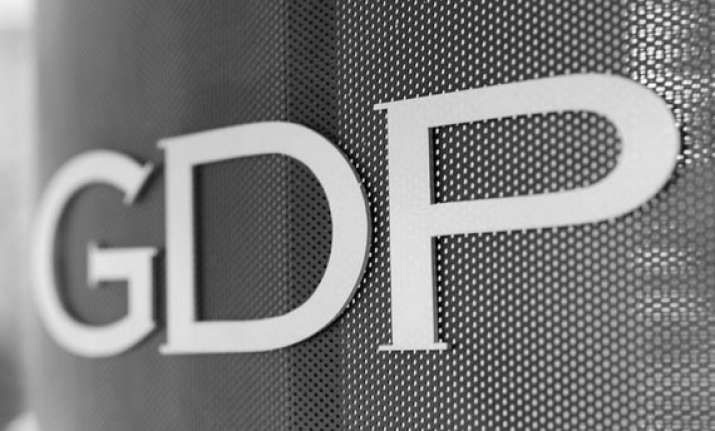 Mumbai: Helped by a sharp moderation in imports, especially of gold, India's current account deficit (CAD) sharply narrowed to 1.7 per cent of GDP, or USD 32.4 billion, in FY'14 from 4.7 per cent in FY'13, Reserve Bank said today.
"Contraction in the trade deficit, coupled with a rise in net invisibles' receipts, resulted in a reduction of the CAD to USD 32.4 billion, or 1.7 per cent of GDP, from USD 87.8 billion, or 4.7 per cent of GDP in 2012-13," it said.  For the March quarter, CAD, a measure of the inflow and outflow of foreign currency, stood at USD 1.2 billion, or 0.2 per cent of GDP, as against USD 18.1 billion, or 3.6 per cent of GDP, in the same period previous fiscal, the RBI said.
The highest ever CAD reported last fiscal had led to a slew of problems, including a heavy drop in the rupee, which touched an all-time high of 68.85 against dollar last August.  The high CAD had led to a series of unconventional steps by the Government and the RBI to curb imports, especially on gold which have paid off handsomely.  On trade deficit front, RBI said the recovery in exports and the import moderation led to a sharp recovery in the gap to USD 147.6 billion in FY14 as against the USD 195.7 billion in FY13.
The net inflows declined to USD 48.8 billion during the just-concluded fiscal, as against USD 89 billion in the previous fiscal, the RBI said, attributing this to lower foreign direct investment flows, net repayment of loans and trade credit and advances.
During the fiscal 2013-14, contribution of services in the balance of payments (BoP) increased to 12.3 per cent at USD 73 billion, up from the USD 64.9 billion.  In the final quarter of FY14, gold imports were down by nearly two-thirds to USD 5.3 billion, down from USD 15.8 billion in the previous fiscal, the apex bank said.  Trade deficit for the quarter narrowed by about a third to USD 30.7 billion from USD 45.6 billion in the year-ago period.
Ever since special measures were introduced by RBI in tandem with Ministries of Finance and Commerce, the rupee has reclaimed a significant portion of the lost ground against US dollar. The Indian unit is now trading under 59 level against the US currency and the RBI has turned to buying dollars to reduce volatility.