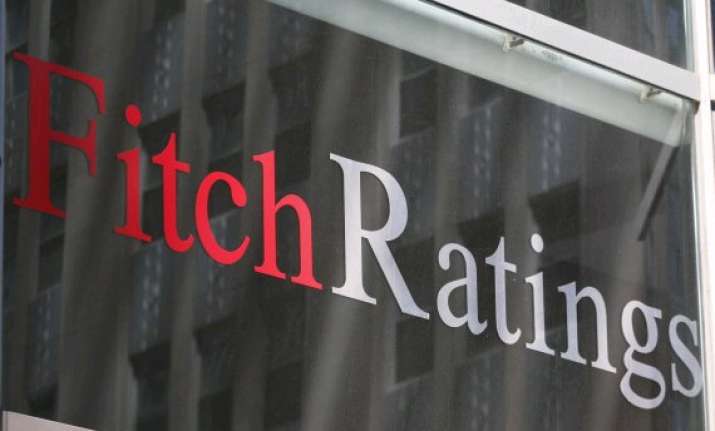 Mumbai: International rating agency Fitch today downgraded Anil Agrawal-promoted Vedanta's credit rating to 'BB' from BB+ with a stable outlook and then withdrew its ratings.
"We have downgraded the long-term issuer default rating (IDR) of Vedanta Resources Plc to 'BB' from 'BB+', (however) the outlook is stable. We have also downgraded Vedanta's senior unsecured ratings to 'BB-' from 'BB'," Fitch Ratings said in a statement issued from Singapore.  The agency cited the weak proportionate consolidated financial profile of the group as a reason for the downgrade as Vedanta's effective control in its cash-rich subsidiaries is less than 38 per cent.
"The financial profile of Vedanta is weak relative to 'BB+' rated peers with proportionate leverage of 5.5 times as at end March. Its consolidated net debt/Ebitda of 1.8 times does not capture the leakages of cash to minority shareholders of its subsidiaries. Most of Vedanta's USD 9 billion cash is at HZL (USD 4.3 billion) and Cairn India (USD 4 billion).  "With Vedanta's effective holding of only 37.8 per cent and 34.3 per cent, respectively, at these entities, the effective cash available to Vedanta is likely to amount to only about one-third of the total cash in the group," Fitch said.
The fragmented shareholding restricts the level of the parent's access to the large cash balances and future cash flows from its key operating subsidiaries Cairn India, Hindustan Zinc and Sesa Sterlite, Fitch said.  While the cash available to Vedanta by way of dividends is limited, it does provide additional short-term liquidity to the group.
The rating also factors in Vedanta's ability to access cash from Sesa Sterlite without any leakages to the extent of the inter-company loan receivables by Vedanta (amounting to USD 4.3 billion as of end March 2014).  Fitch withdrew the ratings of the London-listed energy resources giant because Vedanta chose to stop participating in the rating process.
"Therefore, Fitch will no longer have sufficient information to maintain the ratings. Accordingly, Fitch will no longer provide ratings or analytical coverage for Vedanta," it said.
The downgrade follows a revision in the agency's approach in rating Vedanta and resolves the 'Watch Negative' that was placed on the rating on May 15, 2014, it added.  Fitch said it analysed Vedanta's financial profile based on proportionate debt and Ebitda (earnings before interest, taxes, depreciation and amortisation) to better reflect the fragmented shareholding of the company in its subsidiaries.  The agency noted that
Vedanta's standalone interest cover from dividend and interest income is expected to be weak at 0.72 times at end March 2014.
The interest on inter-company loan receivables from Sesa Sterlite and its subsidiaries and dividends from this company are inadequate to meet Vedanta's interest obligations, which it meets from inter-company advances repaid by group companies.
"This is likely to continue over the next two financial years. However, this is counterbalanced by Vedanta's access to unutilised bank lines of USD 500 million and access to cash by way of dividends or intercompany loans and/or advances," Fitch said.