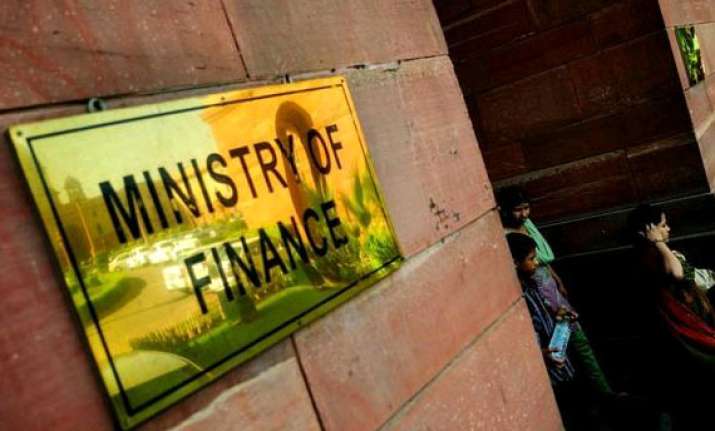 New Delhi: The Finance Ministry has asked public sector banks to step up efforts for mobilising low-cost CASA deposits and focus on recovery in a bid to improve their financial performance.
"Banks have been asked to cut down their reliance on bulk deposits. They need to focus on mobilising low-cost deposit. They should be focusing more on CASA (current account savings account)," Financial Services Secretary Gurdial Singh Sandhu told PTI. 
They should be aiming at 40% CASA for improving their profitability, he said. 
CASA is mobilised at a very low rate and subsequently deployed for lending at a much higher rate resulting in higher margin for banks. 
All the public sector banks provide 4% per annum interest rate on savings account, while it is nil for current account deposits. So, the average cost of funds comes much lower than 4%. At the same time, base rate or minimum lending rate for most of the banks is above 10%.
On bad debt, all banks have been directed to step up efforts for loan recovery, he said, adding, banks should also pay attention to cutting overhead cost. 
He also said banks need to accord top priority to cases of fraud and willful default and take legal action against those responsible. 
"Cases of fraud have been detected in many banks. There is no difference in fraud and willful default as both are intentional in nature," he said. 
"So, banks have been asked to declare such cases as willful default and appropriate legal action should be initiated by banks," he said. 
Cases of fraud include providing wrong information, submission of fictitious documents and so on. 
Sandhu said banks have to deal with all such cases firmly so that non-performing assets could be brought down. 
"Banks have to make all out efforts for NPA recovery and reducing level of NPA and cost of funds. Government would be working very closely with banks," he added. 
Non-Performing Assets or bad loans of state-owned banks rose by 28.5% from Rs 1.83 lakh crore in March, 2013 to Rs 2.36 lakh crore in September last year. 
Banks recovered Rs 18,933 crore worth of bad loans during the April-December period. They have been monitoring their top 30 bad loan accounts for quite some time now.