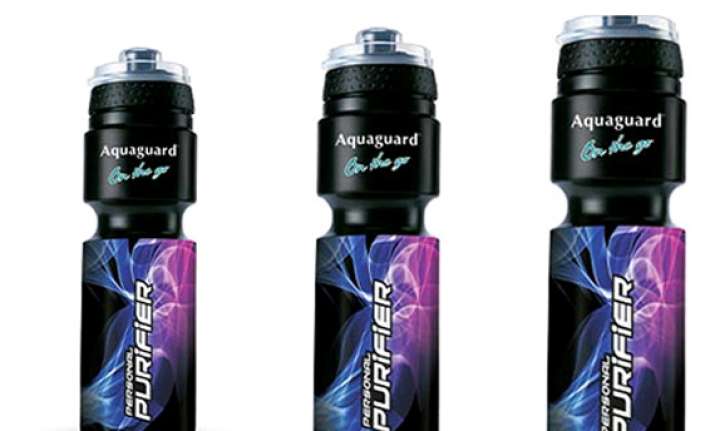 New Delhi: Home appliances maker Eureka Forbes has launched a new mobile water purifier Aquaguard on the Go, which is priced at just Rs 595.
The purifier is shaped like a sipper and is loaded with a miniaturized water purification technology. It will come in four different colors which include – black, pink, white and blue. 
According to the company, the water purifier is powered by space nano technology, which has 100 crore plus optimally charged active sites, which it claims can remove 99.9 per cent harmful bacteria and virus.
Water filled in the sipper bottle passes through a maze of nano sized positive charged media which helps trap negatively charged pathogens and other impurities. This helps decontaminate the water for drinking. It has been mainly designed for travelers, students, and sports and fitness enthusiasts. 
The product will be available across various retail outlets and general stores throughout the country.