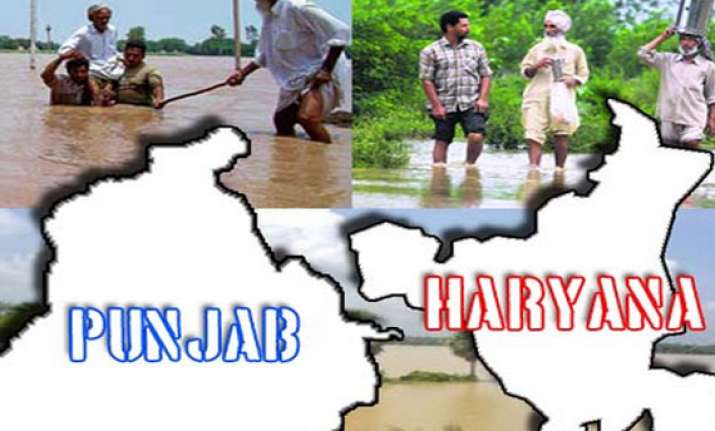 Chandigarh: Growth of banking credit offtake dipped in Punjab and Haryana with industry blaming banks for not extending advances on account of rising bad loans.  The total advances grew by mere 8.09 per cent in Punjab during April 2013 and March 2014 period as compared to expansion of advances by 20.70 per cent in corresponding period of last year, as per the latest report of State Level Bankers Committee (SLBC).
Total advances in Punjab went up by Rs 13,884 crore to Rs 1,85,358 crore as on March 2014 as against total lending of Rs 1,71,474 crore in corresponding period.  Particularly in semi urban and urban areas, the banks witnessed major fall in demand for advances which dropped to 5.76 per cent and 6.89 per cent respectively, as per report.  However, priority sector advances and agriculture jumped by 19.12 per cent and 21.23 per cent to Rs 98,502 crore and Rs 48,520 crore in Punjab.
Similarly in Haryana, banks' lending grew by 13.5 per cent as compared to 15 per cent in corresponding period of last fiscal, as per SLBC report.
The advances in Haryana grew by Rs 18,817 crore to Rs 1,57,826 crore for 2013-14 period.
Industrial sector has blamed banks for not giving loans particularly to industrial sector, saying banks were focusing only on housing and vehicle loans segment at the cost of industry.
"There is no dearth of demand for finance at all from industrial sector. Rather banks are shying away from extending loans for their needs," Federation of Associations of Small Industries of India (FASII) President Badish Jindal said.  "The main reason behind banks not approving loans to industrial sector is rising NPAs as banks are tightening their norms in order to avoid lending to industry," he alleged.  Jindal said despite directions by RBI, banks were still not extending collateral free loans of up to Rs 10 lakh to industrial sector.
Jindal said that the banks were even reluctant to provide detail of loan seeking applications which have been rejected by them.
Notably, even Haryana government had also expressed concern over "declining" trend in priority sector, farm sector lending and "insufficient" financing in some districts.
As per SLBC report, farm lending target achievement in districts, including Faridabad, Jhajjar, Mewat and Sonepat for the period 2013-14 was abysmally low at 47 per cent, 57 per cent, 49 per cent and 62 per cent, respectively.  The priority sector advances percentage was 56 per cent as on March 2012 which came down to 50 per cent in March 2014 while agriculture credit to total advances also fell from 27 per cent in 2012 to 21 per cent in 2014.