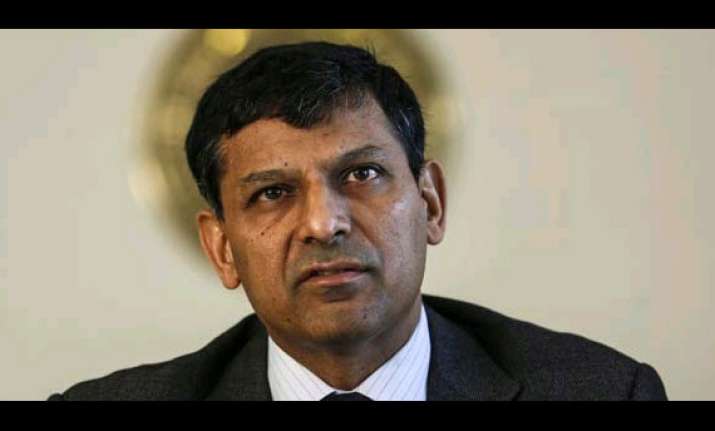 Shimla: The Reserve Bank, Sebi and the Finance Ministry have drawn up a contingency plan to deal with any excessive market volatility when results of the general elections are declared tomorrow.
"We assured the board that we are in discussions with the Finance Ministry and Sebi. We have placed prudential contingency plans to infuse liquidity, if needed. We hope that everything will go normally tomorrow when the election results are announced," Governor Raghuram Rajan told reporters after a meeting of the Reserve Bank of India's central board.  
The benchmark BSE Sensex has rallied over 1,500 points in the past five trading sessions and closed at a record today, while the rupee appreciated to 59.29 against the US dollar, the highest level in more than nine months.  Both the stock and forex markets are expected to remain volatile when votes are counted tomorrow.
Finance Minister P Chidambaram earlier this week asked the regulators to maintain a strict vigil on volatility in the stock markets on the day of the poll results.  Exit polls show the BJP-led National Democratic Alliance is set to form the government.
While the authorities have already been monitoring stock movements very closely over the past few days, when the markets surged to record highs on three consecutive days, they are now mainly focused on tackling any possible shocks tomorrow and on Monday.
The stock exchanges will open tomorrow for trading at the regular time of 9:15 am and close at 3.30 pm. They are closed on Saturday and Sunday.
Rajan said food prices were still a concern and the challenges before the new government would be to deal with inflation, in addition to reviving economic growth and containing the fiscal and current account deficits.