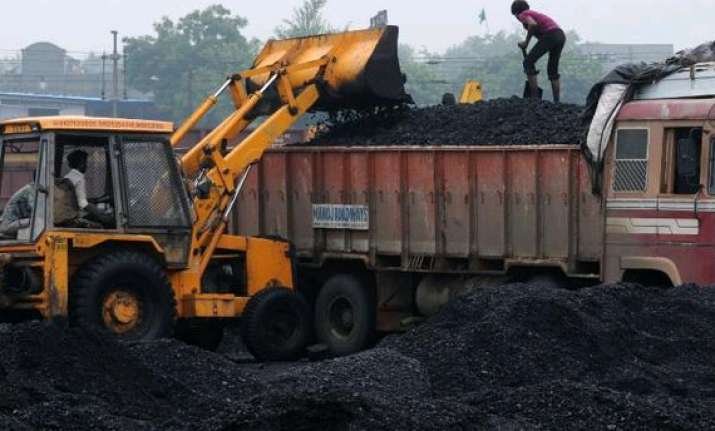 New Delhi: Taking a decision on the restructuring of state-owned CIL for improving its operational efficiency is among the key points of an action plan that has been prepared by the Coal Ministry for the sector.
The plan comes ahead of the BJP government, headed by Narendra Modi, taking charge on Monday.
CIL, which has 7 subsidiaries, has been drawing flak from various quarters for missing its production target in 2013-14.
A Coal Ministry document on action points for the sector, states that the ministry will "decide on restructuring of Coal India Ltd (CIL) to improve operational efficiency".
The government is also expected to increase delegation of powers to all the CIL subsidiaries which include Eastern Coalfields Ltd (ECL), Bharat Coking Coal Ltd (BCCL), Central Coalfields Ltd (CCL) and South Eastern Coalfields Ltd (SECL).
The document however did not elaborate on mechanism to be adopted by the government to restructure the 'Maharatna' firm.
Under its charter of action plans for the sector, the ministry said it will also decide on the course of action for deallocated coal blocks with a view to making additional fuel available, especially for projects which are stranded in the absence of fuel.
The ministry will not only identify new explored mines but will also conclude the process of auctioning of those coal blocks which have been currently put up for sale.
The government will also monitor the development of coal blocks which have seen delays in production.
On CIL, the ministry has already started the process of restructuring the country's largest coal producer and had in January last year invited bids for appointing advisors.
Consultancy firm Deloitte, selected to prepare a study for the restructuring, has already submitted a draft report to the Coal Ministry. The final report is still awaited.
CIL which accounts for over 80 per cent of the domestic coal production missed its output target of 482 MT in the last fiscal and just produced 462 MT coal.
In 2012-13, CIL produced 452.5 MT coal, short of the goal of 464 MT.