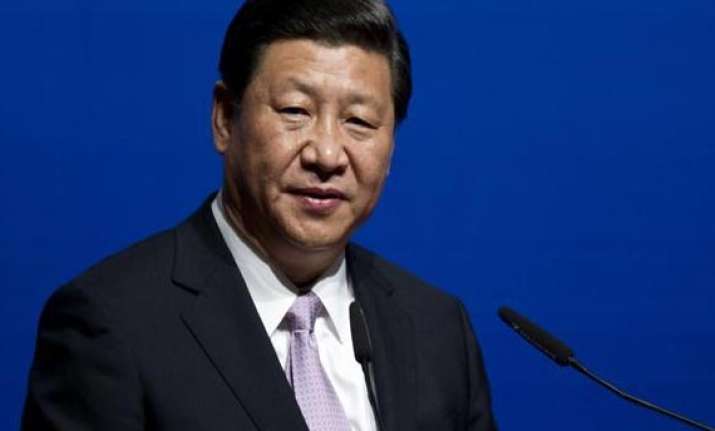 Beijing: China's proposed Maritime Silk Road (MSR), aimed at improving trade among Asian nations via sea, could throw up positive opportunities for India, a leading Indian strategic analyst has said.
C Raja Mohan said the MSR initiative proposed by Chinese President Xi Jinping to revive erstwhile Asian trade routes could open door for significant expansion of maritime engagement and cooperation.
He was speaking at the launch of the Chinese edition of his book 'Samudra Manthan' at a get-together at the Indian Embassy here yesterday. The book focuses on Sino-Indian rivalry in Indian as well as Pacific oceans.
China has formally invited India to join the MSR initiative announced by Xi last year with countries of Southeast Asia.
China wants to pursue twin initiatives to revive the ancient Silk Road connecting China, Central Asian, East Asia with Europe and the MSR, according to Chinese officials.
Mohan, who heads the strategic programme of the Observer Research Foundation and senior associate at the Carnegie Endowment for International Peace, said the focus in Asia is shifting from land to sea in view of the rise of China and India.
He said China's dependence on the Indian Ocean region continues to grow. It is dependent on energy imports from the Gulf and resources from Africa, and trade with Europe.
"You cannot build a great wall against Chinese maritime presence," he said adding that the important question is how to deal with it.
Mohan said though China was instrumental in developing ports in Sri Lanka and in Pakistan, it is, however, some distance away from establishing military bases in the Indian Ocean region.
Allaying Chinese concerns over Indo-Japan ties, Mohan said as close ties between China and Pakistan do not define India-China relationship proximity between New Delhi and Tokyo should not concern Beijing.
Ma Jiali, a Chinese academic and strategic analyst, played down the significance of Chinese presence in the Indian ocean saying their only purpose is for security of energy supplies.
The book will provide an opportunity for Chinese people to understand political and diplomatic ideas of India and contribute to the maritime cooperation between the two countries, said its publishers.