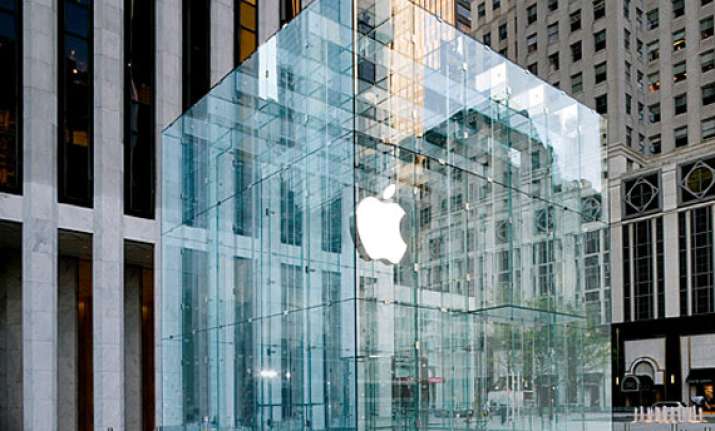 San Francisco:  Apple is doling out more of its cash to shareholders and preparing to split its stock for the first time in nine years in an attempt to win back investors fretting about the iPhone maker's slowing sales growth and pace of innovation.
The moves announced Wednesday as part of Apple's fiscal second-quarter earnings report are aimed at boosting the company's stock price, which has been hovering about 25 percent below the peak it reached in September 2012. The bellwether Standard & Poor's 500 has climbed by 28 percent during the same period. 
Apple Inc. earmarked an additional $30 billion for buying back its stock through next year, bringing the total to $90 billion during that time frame. 
The Cupertino, Calif., company also is raising its quarterly dividend 8 percent to $3.29 per share, up from $3.05 per share. 
The moves come amid worries investors have about the future of Apple since Steve Jobs, its co-founder and chief visionary, died in October 2011. Those worries have been compounded by the fierce competition that Apple faces in mobile devices, particularly from Samsung Electronics Co., which has been widening its lead in the smartphone market. 
Although many analysts had been expecting Apple to distribute more money to shareholders, the stock split came as a surprise. After the seven-for-one split is completed June 9, the trading price of Apple's shares will fall dramatically. Had the split occurred at Wednesday's closing price of $524.75, the stock would probably begin trading at around $75. 
At that level, more people should be able to afford to buy shares - a factor that could, in theory, fuel more demand for Apple's stock and eventually lift the price.