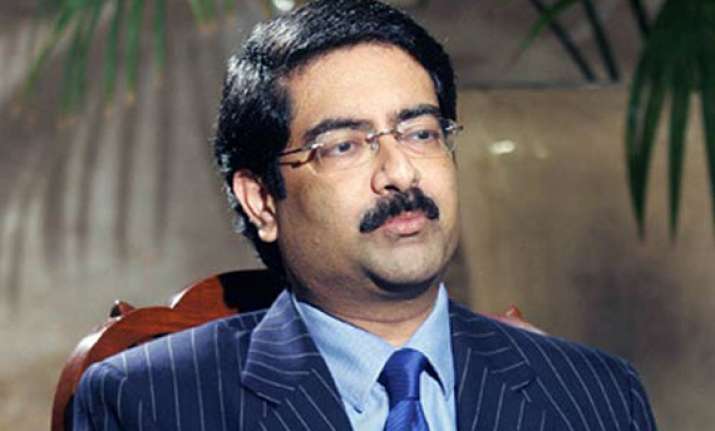 New Delhi, Jun 17: Confident of his cement-to- telecom conglomerate emerging as the 'last man standing' in current state of economic downturn, industrialist Kumar Mangalam Birla has said the Aditya Birla group would also prove to be the 'first man forward'.
While admitting that an "extended pause in reforms" and some other policy moves have clouded the business sentiments in India, Birla says that Aditya Birla Group delivered a "solid performance" in 2011-12 despite a choppy global economy and its turnover grew by 14 per cent to cross USD 40 billion.
Expressing confidence, going ahead, Birla in his annual letter to the shareholders of the group's telecom entity Idea Celluar has said that "...over the years, we have through determined and deliberate effort come to be in this position of being the 'Last Man Standing', almost across each of our businesses.
"And when we do face a downturn today, from our position of strength, the message I want to convey is that, the last man standing has the best chance at being the first man forward. The first man forward to consolidate market positions, to show superior performance in each industry and get a few steps ahead of competition."
Birla would be among the few business leaders to have expressed confidence of continued growth momentum despite a gloomy economic scenario prevailing currently, although he also shares some of the concerns raised by others like
Deepak Parekh
, N R Narayana Murthy and Azim Premji.
"India's economy is poised delicately. The extended pause in reforms, together with some recent retrograde policy moves, have clouded business sentiment," he said.
Noting that telecom sector plays a critical role in the country's economic growth, Birla said that "regrettably, the sector is going through a phase of uncertain regulatory environment, post the cancellation of licences by the Supreme Court in February 2012, which were awarded in 2008."
"Furthermore, the proposed policy changes towards spectrum auctioning, pricing and re-farming, by the regulator, bode ill for the sector.... The biggest overhang was the regulatory environment in the sector which are detrimental to the sector's future," he said.
Birla, however, said that Idea management was confident that the company would tide over these difficulties and emerge even stronger.
"Based on the strong balance sheet, coupled with the growing cash generation, your management is confident that it will tide over the current regulatory phase, emerge stronger, consolidate its position in the telecom voice market and participate aggressively in the evolving wireless broadband business," he said.