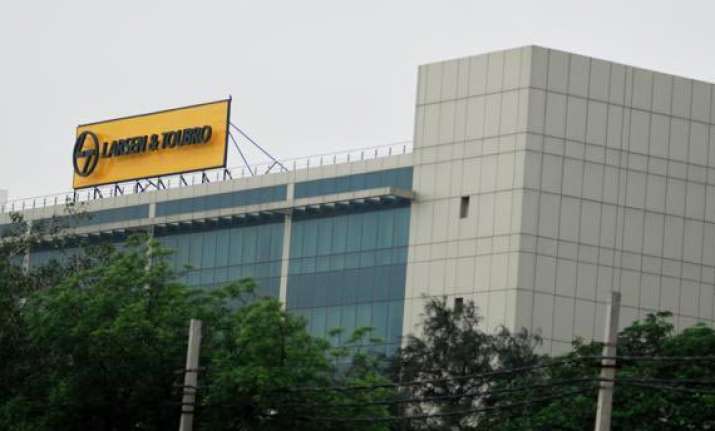 Mumbai, May 23: Infrastructure conglomerate Larsen & Toubro (L&T) plans to sharpen its focus on international expansion and expects to more than double its overseas orders to Rs 25,000 crore this fiscal, amid challenges in domestic market.
Of the total Rs 88,035 crore orders bagged by the company in FY13, international order inflow constituted a good 17 per cent or Rs 12,000 crore, twice as that in previous year.
"No new investments are taking place in the private sector mainly because most of the companies are over-stressed.
During the 12th Plan, the government has announced 50 per cent participation in PPP projects.
"But I am doubtful whether this 50 per cent will really come in given the way the current finance and the type of problems there are in developing these projects with all the delays and cost going up and projects being stopped," L&T chairman A M Naik told reporters here.
Stating that diversification into the overseas markets especially into the Far East and West Asia has paid rich dividends, Naik said: "In FY13, orders from international market doubled to Rs 12,000 crore from Rs 6,000 crore in FY12.
This year, we are expecting nearly Rs 25,000 crore worth orders from this market."
Due to forthcoming elections, there would be a lot of social spending and development is likely to become "second priority". So, growth for FY'14 is expected to be at nearly 6 per cent, he said.
"Therefore, I am very cautious about India growth. I would not give optimistic view, but there is also no need to be pessimistic. As far as L&T is concerned, we will be affected because of such situations, but we've put tremendous efforts since last three years and have diversified in international market as well," Naik said.
Countries in the Middle East, select markets in CIS region, Africa and South Asia hold good prospects, he said.
"A lot of international orders that will come will make up for challenging situation in the domestic market which may slow down the process of projects coming in. But I think that one-and-half years later, India will have no other option but to grow," Naik said.
Due to the challenging environment, L&T in 2012-13 removed a couple of slow-moving orders worth Rs 17,000 crore from its books. "Removing these orders from our books is a prudent practice adopted by the company. We considered them as slow-moving and cancelling them is L&T's way of abundant cautiousness," Naik said.
He further said that the company has another Rs 5,000-6,000 crore worth of slow moving orders on its books.
"We feel these are slow-moving orders, but the owners are very optimistic. So, we think they will revive."