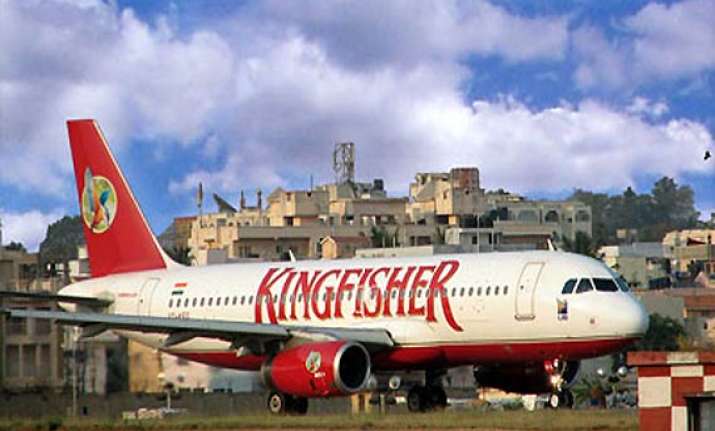 New Delhi, Oct 13: Flights of Kingfisher Airline were disrupted this evening and atleast six of them were "delayed" apparently due to stoppage of fuel supply by oil companies over non-payment of dues.

Airport sources said tonight that the airline had stopped check-in of passengers for all flights scheduled late evening.

Kingfisher spokesperson and officials were not immediately available for comments.

The Vijay Mallya-owned airline has been put on cash-and-carry payment option by oil companies for the past ten months.

The cash-and-carry payment system means that the payments are cleared on a daily basis for oil supplies and no credit is given.