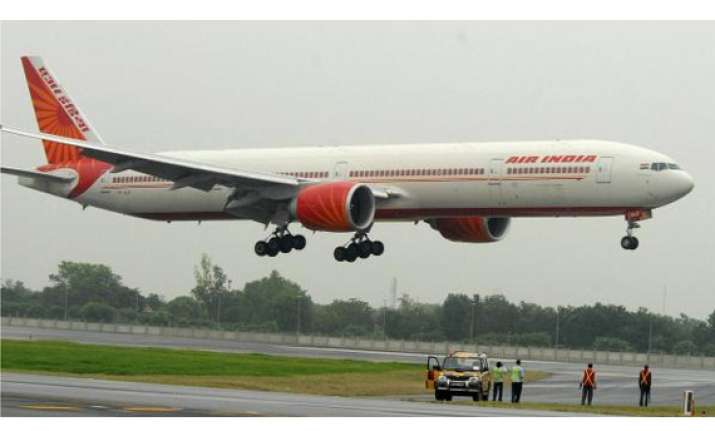 New Delhi, Dec 31: Suspension of flights by crisis- hit Kingfisher Airlines may be a possible reason for soaring airfares, although there is no evidence as yet of any price cartelisation among the carriers, fair trade regulator Competition Commission has said.
"If there was indeed a cartel, which is formed to make disproportionately high profits, the airlines would not have been making losses. But, the fact is none of them is making profits, so you cannot have a cartel," Competition Commission of India (CCI) Chairman Ashok Chawla said.
Noting that the "sensitive" matter of carriers forming a possible cartel to push up airfares has been probed by CCI more than once in the past, Chawla said that he is open to looking into the matter again if there is something to show anti-competitive practices.
"I don't want to prejudge and if there is something we will look into it. At the moment, there does not seem to be anything (related to cartelisation)," he said.
Explaining the findings of CCI probes in this regard, Chawla said that the fares had gone down a few years ago when "supply was substantial and demand was picking up".
"After that when supply did not increase —in fact supply went down because of one airline slowly reached the stage of where it is non-functional— the demand did not go down to that extent," he said, in reply to a query on whether suspension of flights by Kingfisher has impacted the prices.
"So, as there was a symmetry between demand-supply that then (a few years ago) led to lowering of prices, the asymmetry between demand and supply now is putting an upward pressure on the fares," Chawla said.
Kingfisher had to suspend its entire operations in October after many months of frequent disruptions. The other carriers present in the market include state-run Air India and private players like IndiGo, Go Air, Jet Airways and SpiceJet.
Asked whether other carriers are getting benefitted from less competition in the wake of Kingfisher's problems, Chawla said: "The whole objective of Competition Act or competition architecture is that market should function.
"If the market is functioning and the market is not distorted, then really if the prices go up and down, it is not our function".
CCI Chairman said that the upward pressure on airfares "gets compounded when demand is more on weekends, or on certain days of the week or on some destinations where people would like to go at a certain point of time.
Asked whether any government action to bailout Air India would be deemed as anti-competitive, Chawla said that the Commission would act if there are moves that could "positively discriminate" the national carrier.
"There are two aspects of this. One is that as the owner, government clearly has a role to help so far as equity is concerned. If a company is not doing well, certainly the owner is required to bring in funds.
"But if Air India is given positive discrimination by the government on other aspects, then there could be an issue. When others don't get similar treatment, similar benefits, then there could be issues," he said.
Chawla, however, added that CCI has not "come across anything" anti-competitive with regard to Air India.
With regard to suspected price cartelisation, CCI has sought information from Captain Gopinath, the pioneer of low-cost air travel in India, after he raised the issues of the carriers allegedly forming a cartel among themselves. But, CCI is yet to hear from Gopinath in this regard, Chawla said.