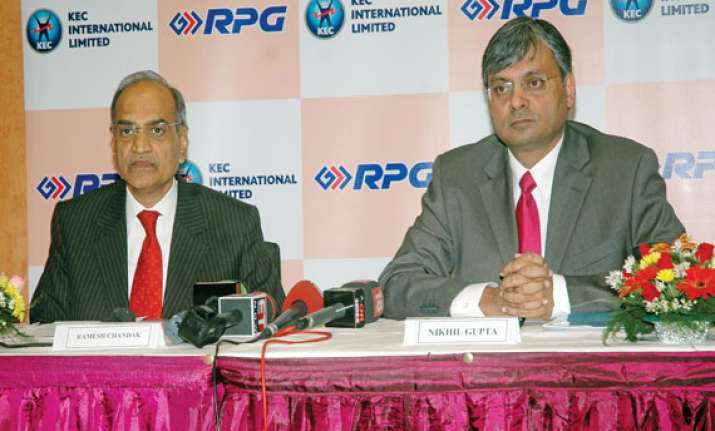 New Delhi: KEC International, the flagship firm of the diversified RPG Group, today reported about 35 per cent decline in its consolidated net profit to Rs 19.15 crore for the quarter ended December 2013, primarily due to rise in finance costs and tax outgo.
The company, which operates as Engineering, Procurement and Construction (EPC) contractor, had reported a net profit of Rs 29.33 crore in the year-ago period.
Net sales of the company, however, rose 23 per cent to Rs 2,180.16 crore in the last quarter from Rs 1,772.56 crore in Q3 FY'13, it said in a filing with the BSE.
Its total expenditure stood at Rs 2,077.54 crore, amounting to 95.29 per cent of net sales. Finance costs of the company rose nearly 37 per cent to Rs 72.35 crore, while the tax outgo was up over two-and-a-half times to Rs 34.91 crore.
In a separate statement, the company said it has secured new orders worth Rs 608 crore recently in transmission, cables and water businesses.