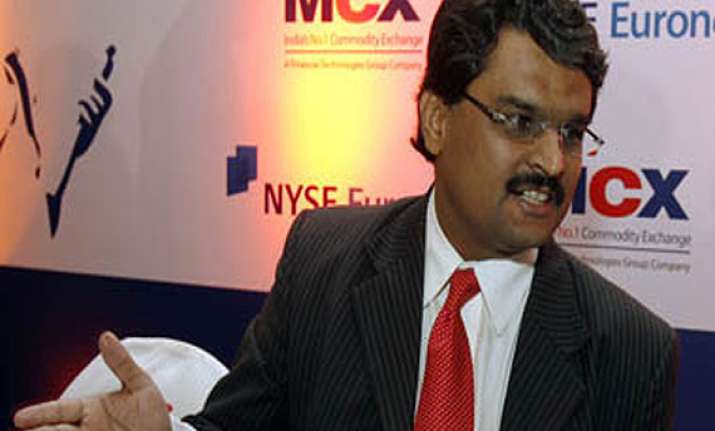 Mumbai:  MCX promoter Jignesh Shah has managed to retain his position on the board in a crucial meeting held here today. The Multi Commodity Exchange today appointed three new share-holder directors, namely Union Bank of India's K N Raghunathan, Corporation Bank's P Paramasivam and Bank of Baroda's Sanjay Agarwal, and two new independent directors in G Anantraman - Ex- Sebi and Pravir Vora - ICICI, CIO, sources said.
Jignesh Shah managed to convince the MCX board and will continue to stay on for now as he has sought more time to step down, they said. The market was anticipating Shah's resignation against the backdrop of the payment crisis of Rs 5,600 crore in the group company National Spot Exchange (NSEL).
The board has accepted and supported his request till the time the market regulator Forward Markets Commission (FMC) decides on 'fit and proper status' of shah. A fortnight ago, shah and Joseph Massey were forced to opt out from the board of the stock exchange arm of the FTIL, MCX-SX. Massey was an MD on the stock exchange. MCX MD Shreekant Javalgekar had also resigned last week.
The board appointed deputy managing director Praveen Singhal as managing director to oversee functions till new managing director is appointed, exchange sources said. The board has appointed a five-member oversight committees with Chairperson Pravir Vora (ICICI, CIO), sources said.
The promoter of exchange Jignesh Shah and Paras Ajmera continue to remain directors on the board, sources said. With the induction of five new directors, the strength of directors has become 12 as against a full strength of 14 members in a period of 2 months. The slew of resignations came in following the NSEL scam and the market regulator's new norms on board composition.
As per the FMC's norms, MCX board with a strength of 14 members can only have one anchor investor director.