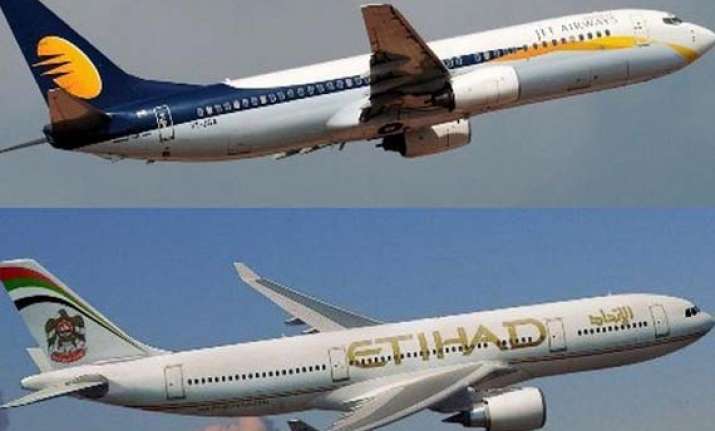 New Delhi: Owing to a slowdown in travel industry and a weaker rupee, Jet Airways posted its biggest ever quarterly loss for the July-September quarter. India's second-biggest airline by marketshare said its net loss for the said quarter widened more than eight times year-on-year to Rs 891.01 crore.
This is for the third consecutive time that the company is posting loss. Earlier, Jet's biggest net loss was Rs 713 crore during July-September, 2011.
Sales during the just-ended quarter rose less than a percent to Rs 3,788.2 crore. Jet said its yield per passenger rose 11% to Rs 8,335. Its number of passengers rose by 12% while total departures rose by 6%, it added.
The airline blamed the record quarterly loss on "lean season and economic slowdown" leading to drop in yields.
It said during the quarter, jet fuel prices rose 8 per cent on a Y-o-Y basis. In contrast, Indian carriers have hiked fares only in September but a majority of tickets for travel in that month were sold earlier at lower fares.