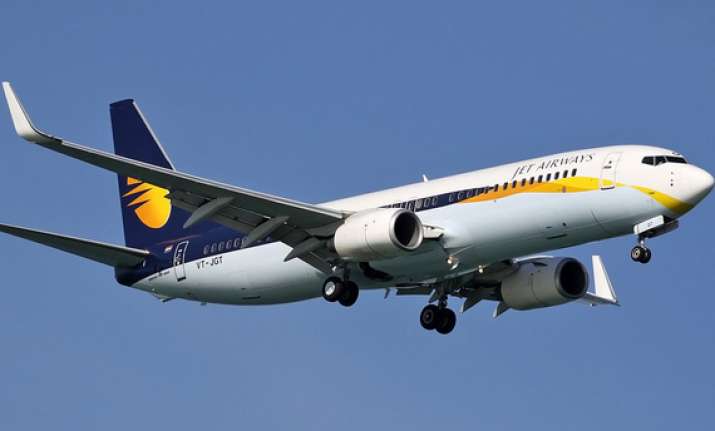 New Delhi, July 28: Jet Airways has made "major" changes in their revised shareholder agreement to comply with FDI policy norms and seek FIPB clearance for selling stake to Abu Dhabi-based Etihad Airlines, sources said.
The Foreign Investment Promotion Board (FIPB) will take a decision on the deal on July 29.
Sources in the Commerce and Industry Ministry are expecting that the contentious deal will get the approval this time from the FIPB.
"They have done major changes in the shareholder agreement (SHA)... lots of changes are there from the previous SHA," a source said.
Eager to get FIPB approval for the Rs 2,058-crore deal to buy stake in Jet Airways, Etihad Airlines has also agreed to reduce the number of directors it will have on the board of the domestic carrier to two, leaving 'effective control' with the Indian promoters.
The proposal has been forwarded to the FIPB.
As per the revised agreement, Etihad would have two directors on the board after the deal. Also, Etihad had agreed not to act in concert with Naresh Goyal, the majority shareholder of Jet, while taking decisions, an official said.
Under the original proposal, four directors were to be nominated by Jet Airways and three by Etihad, besides seven independent directors of which at least six had to be Indian citizens. The proposal, however, was deferred and not placed for approval before the EGM in May.
The revised proposal seeks to address the concerns of FIPB and market regulator SEBI with regard to 'effective control' after the foreign direct investment, which will be the largest FDI in the aviation space.
However, there will be no change in the shareholding pattern with Etihad picking up 24 per cent, key promoter Naresh Goyal holding 51 per cent and 25 per cent with others, including institutions and individuals.