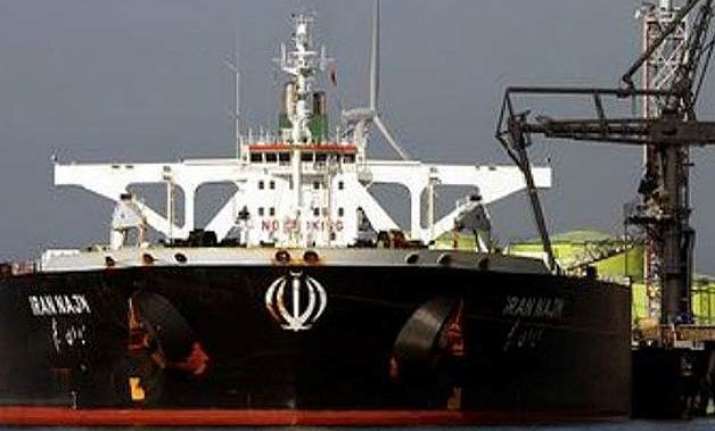 New Delhi:  Ruling out any 'emergency or urgency' in getting back USD 6.5 billion oil import dues from India, Iran today proposed that a part of this corpus can be invested in Indian projects there—assuaging concerns that an immediate payment outgo might hit India's forex reserves.
Hopeful that a "settlement" can be reached on how to clear these dues, Iran has also proposed delegation-level visits and discussions to iron out the issues in this regard.
The assurance by Iranian Ambassador to India, Gholamreza Ansari, assumes significance as there were concerns that India might have to make immediate payments to clear these dues after lifting of the Western sanctions on Iran. The dues have been pending largely because of curbs on the banking and payment channels connecting Iran.
As per the estimates, more than half of the crude oil bill has remained uncleared in the past two years and has grown to more than USD 6.5 billion (over Rs 41,000 crore).
"We are neither in emergency or urgent situation. It depends on discussions between the two sides. We should exchange delegations between the two countries and discuss arrangements which they want to do business with each other," Ansari told PTI in an interview here.
"Anyway, it will take a long time between Iran and India (to settle the dues) because we are good partners and may be part of this money can go to different projects, different purposes," he said.
However, the envoy did not give the exact figure of the payments to be made by India and only said it was a "substantial" amount.
"In future...we will have some sort of settlement on what we want to do with the dues... We should find mechanism to settle it. How we want to use it, sell it or transfer it. It can be discussed between the two sides," the envoy further said, indicating that there were many investment opportunities in Iran and part of the dues could be used there.
India has maintained a trade relation with Iran despite the sanctions, especially in terms of crude oil imports.
As per the industry estimates, India has been Iran's second biggest oil customer after China.
Ansari's remarks have come amid concerns in India that after an agreement between Iran and western countries on Tehran's contentious nuclear program resulting in lifting of sanctions, it would be required to make an immediate payment in US dollars,  thereby hitting the country's forex reserve severely.
Till about 6-7 years ago, Iran accounted for 15-17 per cent of the total Indian oil imports and was the second biggest supplier to India. However, Iran's share in the Indian oil imports has now more than halved from that level and it was seventh largest supplier in 2014.
Still, India is estimated to have imported 42 per cent more Iranian oil in 2014 after sanctions began to ease. The imports had dipped sharply in 2013 as a clampdown on insurers hit the shipments in a big way.
Iranian oil has been imported by private as well as public sector refiners in India.