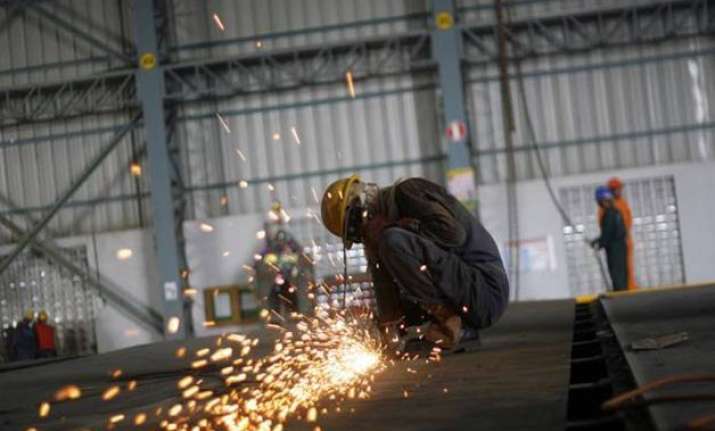 New Delhi: Industrial output for the month of October grew 9.8 per cent in comparison to the levels in the same month during the previous year, in a possible sign of economic recovery.
This is the fastest growth in almost five years and comes on the back of robust production in mining, manufacturing and electricity.
In October 2014, the industrial production had plunged to a 3-year low, contracting 4.2 percent.
However, as per a data released by the Central Statistics Office, the cumulative growth for the period April-October 2015-16 over the corresponding period of the previous year stands at 4.8 percent.
In the month of September, the industrial production growth had slowed to a four-month low of 3.6 percent.
The data released by the CSO showed that mining, manufacturing and electricity sectors for the month of October 2015 grew at the rates of 4.7 percent, 10.6 percent and 9.0 percent respectively as compared to October 2014.