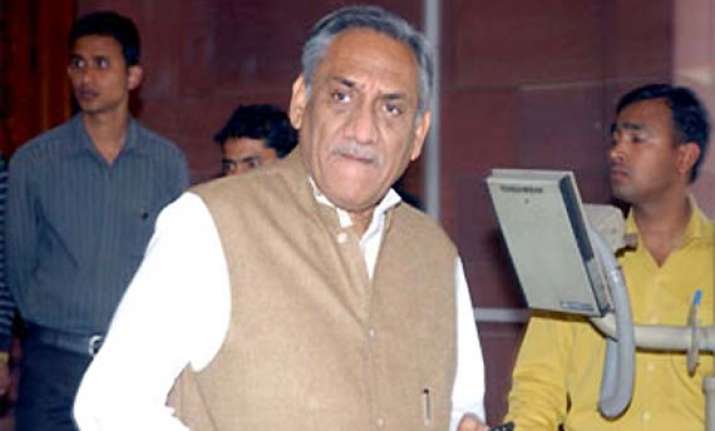 Dehradun, Dec 15: Industrial investment worth Rs 35,000 crore have been made in Uttarakhand since its creation in November 2000, Chief Minister Vijay Bahuguna said today.
Addressing a conclave of the Chief Ministers of northern states in New Delhi, Bahuguna said an investment of Rs 35,000 crore in the industrial sector in the hill state so far is an encouraging sign.
Some leading industrial houses have registered their presence in the state in the manufacturing sector in recent years, an official release here quoted the chief minister as saying at the conclave.
A sound law and order scenario and skilled human resource are the twin factors luring investors to Uttarakhand, he said.
Reiterating his government's commitment to provide an ideal investment climate to entrepreneurs, the chief minister said there is great investment potential in the state especially in tourism, health and education sectors.
Noting that the size of the state's annual budget had risen from Rs 750 crore at the time of the state's creation in 2000 to Rs 8,200 crore at present, Bahuguna said industrial development is a must for the overall development of the state but taking the benefits of development to people in the remote hill areas of the state is also a priority of his government.
Himachal Pradesh Chief Minister Prem Kumar Dhumal, Chattisgarh chief minister Raman Singh, Bihar Deputy CM Sushil Kumar Modi also attended the conclave.