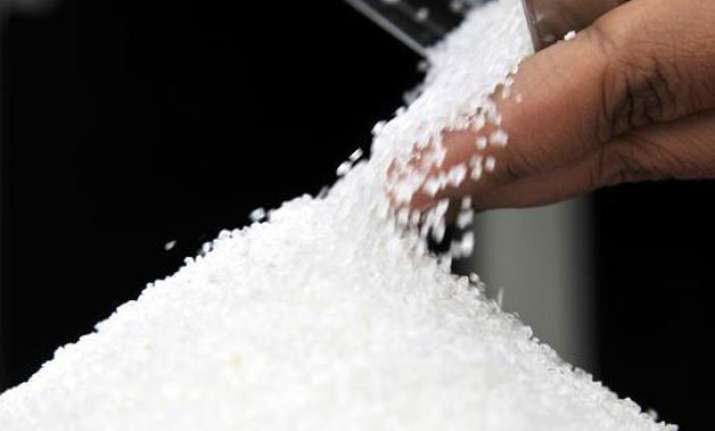 New Delhi: The sugar mills in the country have produced 221.8 lakh tonne of sugar during the current season upto March 15, the Indian Sugar Mills Association (ISMA) said in a statement on Tuesday.
This is 28 lakh tonne higher than the production upto the corresponding period in the last season of 193.8 lakh tonne. The ISMA comes out with statistics on sugar production every fortnight.
The sugar season in India spans from October to September in a year.
"As on March 15, 2015, 476 sugar mills were still under operation, which were 409 mills last year at the same time. It is important to note that 43 sugar mills in the country have already closed their operations, out of which 17 are in Uttar Pradesh, 7 in Maharashtra and 11 in Andhra Pradesh & Telangana," said ISMA director general Abinash Verma.
The government has revised its sugar production estimates to 265 lakh tonne, as compared to the earlier estimate of 250 lakh tonne.
"They had previously estimated a surplus of 14 lakh tons and, therefore, allowed incentives to export this 14 lakh tons as raw sugar. However, the global sugar prices fell at the same time mainly due to the massive depreciation of Brazilian currency in comparison to the US dollar, making sugar exports from Brazil even cheaper. The fall in global sugar prices, therefore, have restricted raw sugar exports from India," Verma added.
With higher estimations of the sugar production by the government by 15 lakh tonne and lower expected raw sugar exports, the industry has requested for creation of 20 lakh tonne of buffer stocks.
"It will help the industry with some cash flows to carry the extra sugar and will check distress sales by some sugar mills. This 20 lakh tonne can then be used by the government next season for its PDS requirements," he added.