Follow us on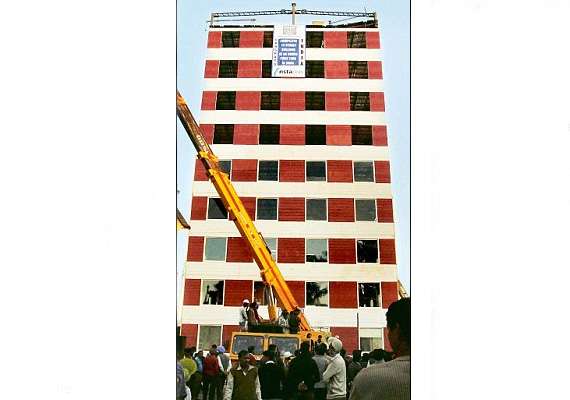 Mohali, Dec 3: A team of over 200 people worked round the clock as INSTACON, the much talked about building constructed in Mohali, met its 48-hour deadline on Saturday to enter into record books as the fastest completed such building in India.
"We assembled the 200 tonne building, having an area of over 25,000 square meters within the stipulated time of 48 hours, whose deadline ended at 4.30 pm" said Harpal Singh, CMD of Synergy Thrislington, a Mohali-based infrastructure company.
A total of 24 engineers, 200 technicians, supervisors and labourers were pressed into service. The construction made use fo four cranes to assemble the pre-fabricated roof and walls, which were prepared in the factory.