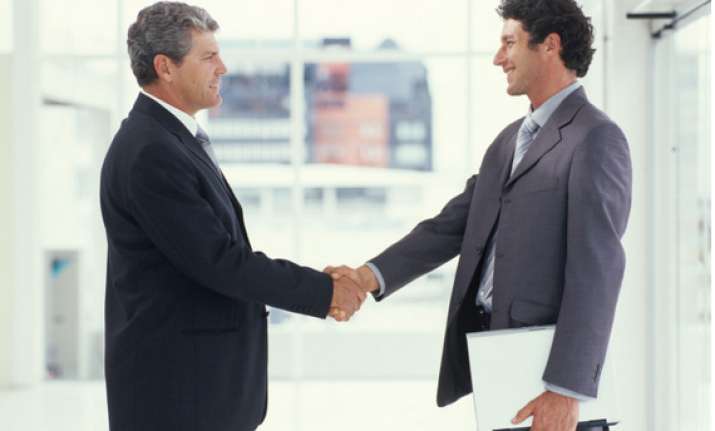 New Delhi, Dec 5: Corporate India announced merger and acquisition deals worth nearly $10 billion in the month of November, taking the year-to-date total to over $41 billion, according to global consultancy firm Grant Thornton.
Though the number of M&A deals in the country declined to 56 from as much as 71 a year ago, in value terms it increased significantly boosted by several billion-dollar deals.
According to Grant Thornton's latest Deal Tracker, there were as many as 56 M&A transactions worth $9.7 billion, while in the year-ago period there were 71 deals worth $1.4 billion.
"November 2012 witnessed over $10 billion of deal activity clearly indicating a strong rebound of deal activity," Grant Thornton in India Partner, Transaction Advisory Services Raja Lahiri said.
The month of November saw 3 billion-dollar deals in the M&A space -- the ONGC-Kashagan field $5 billion deal, Diageo-USL $2 billion deal and Gulf Oil-Houghton International's $1.05 billion transaction.
The total value of 91 deals, including M&A, private equity announced in November 2012 stood at $10.11 billion.
Some other major deals announced in November include Magma Fincorp's acquisition of GE Money Housing Finance and the home equity loan portfolio of GE Money Financial Services for $290 million, and Film exhibitor PVR's acquisition of 69.27% in Cinemax India for $72 million.
PE activity in November witnessed continued interest in the healthcare and medical equipment with Fidelity Growth Partners infusing $75 million into Trivitron Healthcare.
 Moreover, there was also some PE activity in the dairy space with Rabo PE and Abraaj Capital investing in Prabhat Dairy, followed by IDFC PE investing in Parag Milk Foods 2 months ago.
Cross-border deals were the flavour of the month with transactions worth USD 8.8 billion.
The total value of outbound deals - wherein Indian companies acquired businesses outside India - amounted to $6.7 billion. Inbound deals, wherein foreign companies acquired Indian businesses, amounted to $2.1 billion.
Meanwhile, the total value of domestic deals in November was $0.70 billion through 16 transaction as compared to $0.13 billion by way of 26 deals a year ago.
Meanwhile, the PE deal value amounted to $0.39 billion through 35 transactions in November as against $0.48 billion a year ago.
According to the report, UK-based Diageo's acquisition of 53.4% stake in Vijay Mallya led United Spirits for $2 billion, which is also the biggest inbound M&A deal so far this year was termed as the deal of the month.