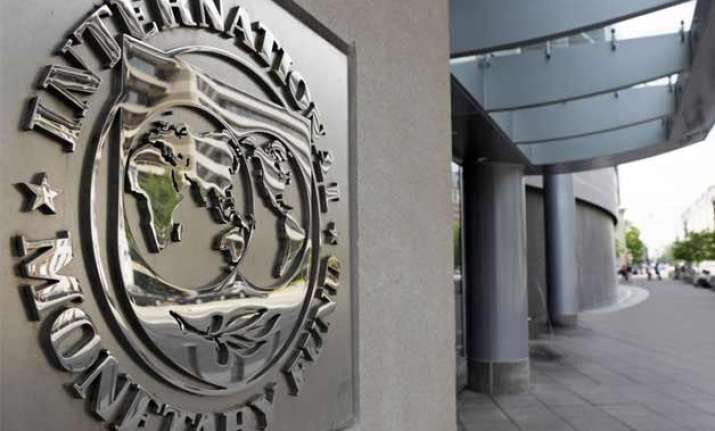 Washington: The International Monetary Fund (IMF) on Tuesday trimmed its growth forecast by projecting India to grow at 7.3 per cent for the current fiscal, lower than the government's estimate of 7.6 per cent growth in 2015-16 and the Reserve Bank of India's projection of the Indian economy expanding by 7.4 per cent this fiscal
The multilateral agency also cut its projection on the basis of recent measures which are aimed at increasing public infrastructure spending, rationalising subsidies, creating more flexible labour and product markets as well as enhancing financial inclusion.
"India has a very good outlook at the present time. India certainly benefited from low oil and energy prices, one of the world's largest oil importers and that's raised the real income of all Indians," said Paul Cashin, India Mission Chief for the International Monetary Fund, adding that the Indian government has taken some positive policy actions in terms of inflation targeting, subsidies and land and labor market reforms.
"Growth is projected at 7.3 percent for fiscal year FY2015-16, picking up to 7.5 percent in FY2016-17 (at market prices), supported by stronger domestic demand," IMF said.
The IMF's estimates of 7.3 per cent for 2014-15is the same recorded in the fiscal 2014-15.
Cashin, however, cautioned that no country can remain immune from internal or external shocks in this volatile times.
"Main internal risk to a country like India comes from a weak corporate and bank balance sheet. There has been a big increase in non-performing loans in the present time, due to the previous shortfall in investment. So that is a concern. We think that that is a moderate concern," Cashin said.
In the report, the IMF said the economy is on a recovery path, helped by a large terms of trade gain (about 2.5 percent of GDP), positive policy actions and reduced external vulnerabilities.
It also highlighted that since late 2014, a collapse of global oil prices has boosted economic activity in India and underpinned a further improvement in the current account and fiscal positions, and engendered a sharp decline in inflation. "With sentiment revival and picking up of industrial activity an incipient upturn in private investment is expected to help broaden the recovery. Higher public infra investment and government initiatives to tackle supply-side bottlenecks and repair corporate and public bank balance sheets should also help crowd-in private investment," the report said.
Looking forward, IMF Board Directors noted that global financial market volatility, a potential further deterioration in exports, and strains in bank and corporate balance sheets could weigh on India's growth prospects. Meanwhile, high fiscal deficits and upside risks to inflation constrain the scope for countercyclical policies.
"Against this backdrop, Directors underscored the need for continued vigilance, growth-friendly fiscal consolidation, and sustained reforms to enhance the resilience of the economy and bolster potential growth. Addressing supply constraints and further improving the business environment remain important priorities. Progress in these areas would have a positive impact on poverty reduction," the IMF report said.
(With inputs from PTI)