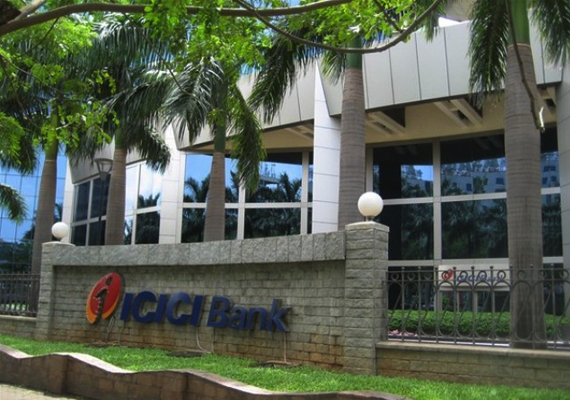 New Delhi, Mar 26: The ICICI Bank has been ordered by a Delhi consumer forum to pay one of its customers Rs 25,000 as compensation for freezing his account, leading to the bouncing of his loan repayment cheque, to his embarrassment.  
"Since, the saving account had been put under freeze, the ICICI bank dishonoured the cheque. It caused embarrassment and harassment to the complainant. It was due to the deficiency in service on the part of the bank.

"We believe the case of the complainant and hold that the acts of the bank were due to negligence of its officials.  Those acts amount to deficiency in service. The complainant has suffered harassment, pain and mental agony," the District Consumer Disputes Redressal Forum said.  

The forum's order came on a pea by one Krishan Lal Jatav, whose account was frozen.

In his plea, he had said he handed over three blank cheques to the bank to clear his dues against his credit card, as per a settlement between the two.  

Later, he said, a cheque for Rs 21,934 issued by him to repay a car loan facility was dishonoured as the bank had illegally frozen his saving account, to which his credit card was attached.
The ICICI Bank, in its reply, said Jatav had utilised the credit card but did not make the payment and that is why the bank froze his account.

The forum, however, observed that the bank's officials were at fault as they had filled in Rs 1,000 instead of Rs 10,000 in one of the blank cheques issued by Jatav due to which settlement of credit card dues was not finalised.
 
It directed the bank "to pay the complainant Rs 20,000 as compensation for causing harassment and Rs 5,000 as litigation charges", adding they should have informed him about the mistake instead of freezing his account. 

The forum also directed Jatav to pay Rs 9,000 to the bank to settle his credit card dues, on receipt of which the bank will issue him a 'no-due certificate'.