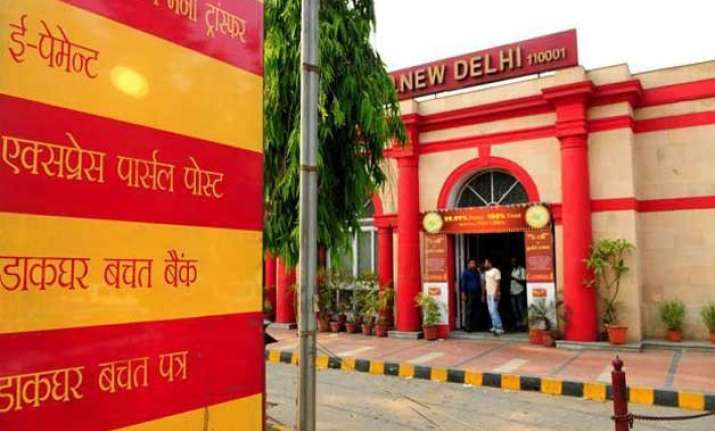 The boom witnessed in the e-commerce industry has disrupted the retail industry as a whole with big retailers crying foul over the absence of a level-playing field. However, there is one unlikely beneficiary which is laughing all the way to the banks.
India Post, the country's state-owned postal network, is raking in big money from deliveries of the country's biggest e-commerce players, with cash-on-delivery consignments of companies like Amazon, Flipkart, Snapdeal and Myntra contributing a whopping Rs 1,000 crore between April and December 2015. 
The development draws significance when viewed with the growth it signifies over the past years. Cash-on-delivery consignments contributed only Rs 500 crore during the whole of 2014-15, and Rs 100 crore in 2013-14.
The phenomenal growth witnessed in e-commerce revenues for India Post comes on the back of deliveries in small towns and the rural areas - regions where India Post has an unmatched reach. Capitalising on this advantage is at the heart of the government's plans to revive the fortunes of India Post.
The growth in the number of Indians finding comfort in e-commerce platforms is also contributing immensely to the growth of the nation's postal service. For, the average monthly consignments from India Post's top six e-commerce customers has gone up over six-fold in the April-December period of 2015.
In terms of companies, Amazon's deliveries touched 3 lakh consignments until December 2015, up from an average of 50,000 in 2014-15.
Average numbers of consignments from Snapdeal too reached 80,000 until December 2015, as against 35,000 in 2014-15.
Flipkart-Myntra have also clocked average consignment numbers of about 80,000 so far this year.
Cash-on-delivery, as it turns out, is the biggest disruptor here. The last two years have seen India Post introduce the COD facility outside large cities, thus enabling it to enter into partnerships with several online retailers. As per the government estimates, India Post's revenues from cash-on-delivery will reach Rs 1,500 crore by March this year.
India Post's massive network of over 1.5 lakh post offices, with 1.25 lakh in rural areas, is also giving it an edge in the parcel business, including the e-commerce business of Speed Post. Revenues from parcels, which registered a 2 per cent decline in 2013-14, had clocked 37 per cent growth in 2014-15 and further grew by 117 per cent during the first half of 2015-16. Revenues in this facet have risen to over Rs 165 crore till November this fiscal, as against Rs 172 crore in 2014-15, and Rs 80 crore in 2013-14.
Local products like paintings and handicraft are acting as the biggest contributors to this phenomenon.
The e-commerce boom is not the only factor that India Post is banking on for its revival. In August this year, the national postal service also received an in-principle approval from the RBI to set up a payments bank. "A total of 62 players had approached India Post for partnership for banking products," Union Minister for Communications and Information Technology Ravi Shankar Prasad told The India Express.
The key here will be the ability of the national postal service to enter more partnerships, keep pace with technological advancements and stay professional.