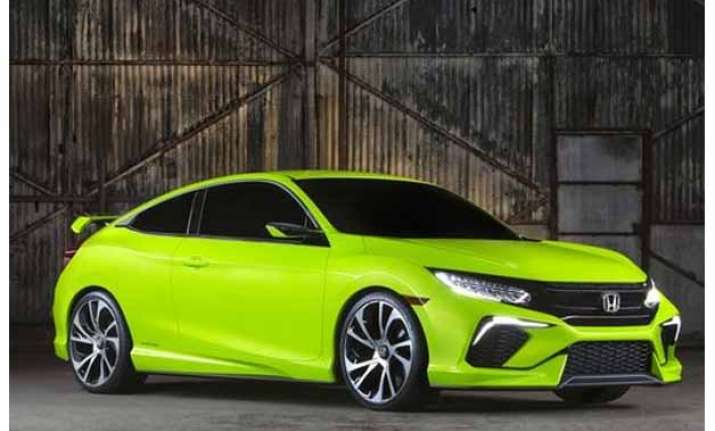 New Delhi: Honda Motor unveiled a next-generation Civic concept — a sportier, bigger, turbo-charged version of the best-selling small car, at  the New York International Auto Show.
Honda officially announced that the US will get the Type R four-door hatchback here as part of its next-generation Civic lineup.
The 10th-generation appearance abandons the cab-forward design and offers a little longer and wider Civic. The front-fascia has new LED running lights and in back, and has a new wrap-around taillight design.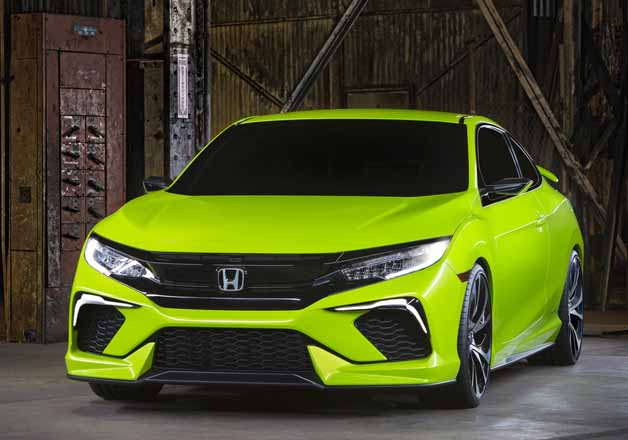 With the new model Honda is aiming at young buyers, who are looking for a sporty, more dynamic vehicle, and are typically very strong Honda supporters, John Mendel, executive vice president of automotive sales at American Honda Motor, said in an interview.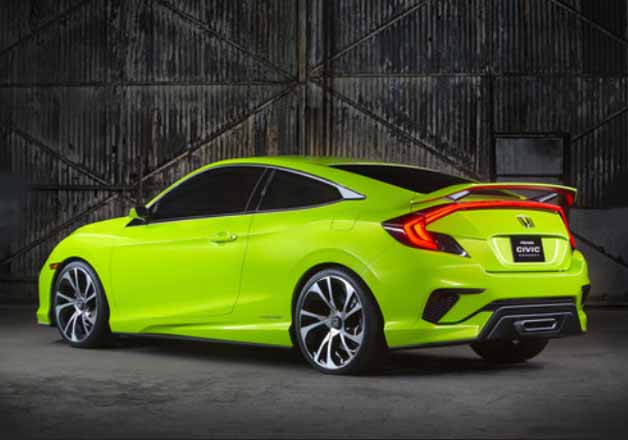 To also make the car look cool, the concept is being shown with huge 20-inch wheels, making it look even more substantial.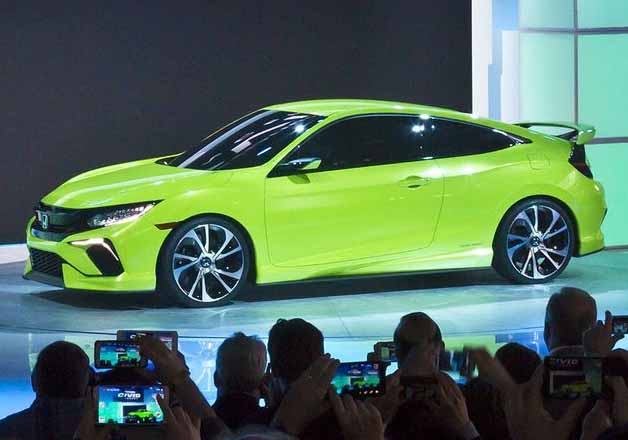 Last year, Civic sales fell 3 percent in the United States as the CR-V passed it as Honda's second best-selling car in the country.
The first next-generation Civic to go on sale will be the sedan in the fall, and the company says the production version of "epic Civic" will hew closely to the looks of the concept. The coupe and hatchback will follow.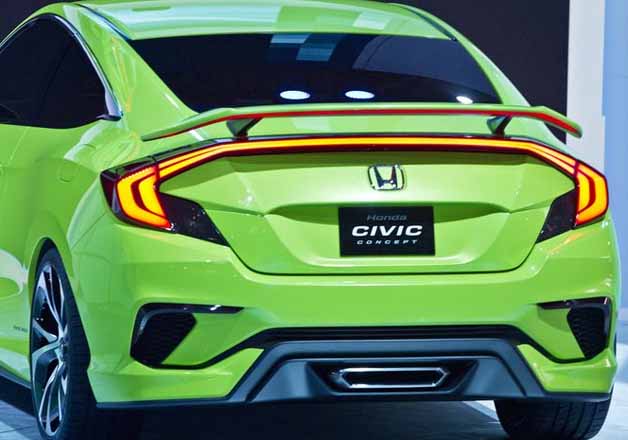 Among the engine choices in the Civic will be a new 1.5-liter turbocharged engine with a six-speed automatic transmission. It will also come with a CVT, or continuously variable transmission.
It packs a new, 2.0-liter direct-injected turbo VTEC four, kicks out 306 horsepower at 6500 rpm and 295 lb-ft of torque at 2500 rpm, and hits redline at 7000 rpm.
The car is available with a six-speed manual transmission. Honda claims that that car rockets from zero to 62 mph in 5.7 seconds and that it can achieve a top speed of 168 mph.
Honda Civic remains one of the nation's best-selling cars. Honda sold 66,722 in the first three months of the year, down 6.2 per cent from the same period a year ago.