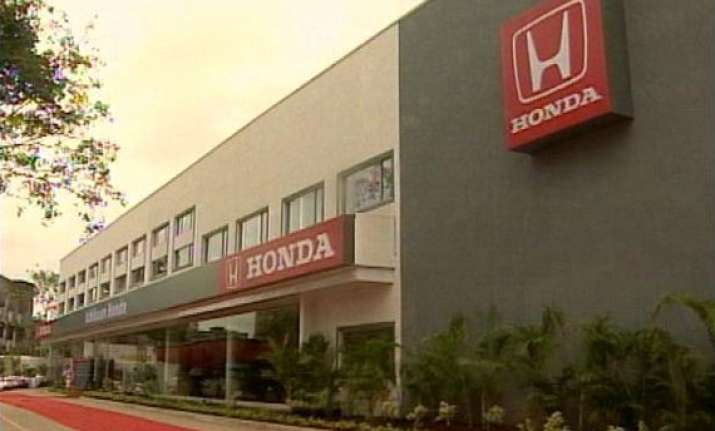 New Delhi: In line with its target of achieving a sales target of 3 lakh units in the Indian market by 2016-17, Honda Cars India today inaugurated its second manufacturing facility at Alwar in Rajasthan, a move aimed at doubling the company's production capacity in the country.
The Rs 3,520-crore plant, which has a total production capacity of 1.2 lakh cars per annum, effectively doubles the company's total manufacturing capacity to 2.4 lakh cars per annum.
"With the inauguration of this second plant, we have doubled our production capacity in India. This plant is significant as it will help us realise the target of selling 3 lakh units in the country by 2016-17," Honda Cars India Ltd (HCIL) President and CEO Hironori Kanayama told reporters here.
The new manufacturing facility, which employs about 3,200 people, will have a starting production capacity of 60,000 units in a single shift, which would be enhanced as per the market demand, he added.
The company would utilise the 450-acre plant to produce Amaze sedan and later decide on producing any other models, depending on market demand.
Rajasthan Chief Minister Vasundhara Raje inaugurated the plant.
"We will produce both petrol and diesel variants of Amaze here. The production ratio of petrol and diesel variants would depend upon the market demand," said Kanayama, adding that the production of compact sedan would also continue at its Greater Noida plant.