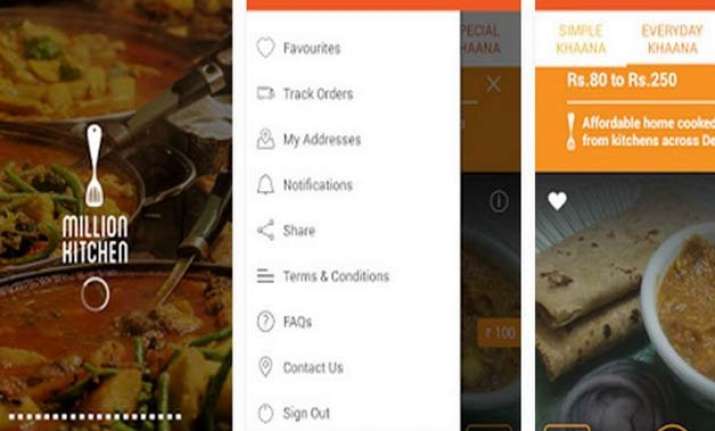 New Delhi: What if your neighbour has cooked pasta for lunch while her neighbour has rustled up a Nizami biriyani and you had the option to order in both piping hot at your workplace?
That is no more wishful thinking now with 'Million Kitchen', a brand new mobile-based home food discovery and ordering platform that enables home cooked meals to be delivered at the doorstep.
"Say my mother has cooked amazing pasta today and your mother has cooked mutton curry. Anyone in a 5 to 7 kilometre radius looking for mutton curry today can just go and search and in three clicks order the pasta or the mutton. The app is available on Anroid only and the menu changes everyday," says Vimlendu Jha, Founder and CEO of Million Kitchen.  
The mobile application which operates on the principle of "hyperlocal homemade food on the cloud," is an enterprise by the Delhi-based NGO Swechha and allows women hailing from various socio-economic backgrounds to earn money using their cooking skills.
The idea for the technology enterprise began as an idea for a program called 'Lunchbox 17,' where women in a specific slum of Delhi were approached and asked to cook meals, which Swecha, a city-based NGO would then help sell.
"We were thinking on how to organise a dabba system, which offers affordable home cooked food and developed the 'Million Kitchen' app, where my mother or your mother or aunt or household help can just click a photograph of what she just cooked and post it on the app," says Jha, who also heads the NGO.