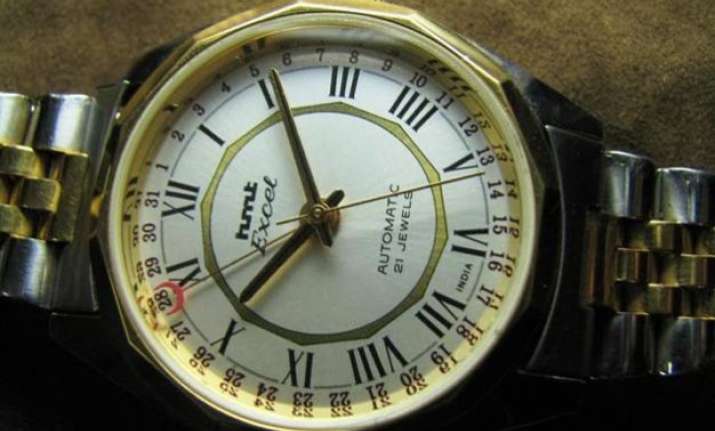 New Delhi: The Cabinet Committee on Economic Affairs (CCEA) on Wednesday approved the closure of three companies of Hindustan Machine Tools (HMT), India's oldest watch making company.
HMT Limited, formerly Hindustan Machine Tools Limited, is a state-owned manufacturing company under the Ministry of Heavy Industries and Public Enterprises in India.
Undertaken by government in 1953, the company had developed its unique identity among the countrymen over the years. HMT as a brand is popular among the masses as a premium watch making company.
Now, after six decades of it operations, the government has decided to shut down the Central Public Sector Enterprises, due to heavy losses.
The three companies to be shut down are HMT Watches, HMT Chinar Watches and HMT Bearings. They had incurred losses of Rs 24,248 lakh, Rs 5,266 lakh and Rs 1,598 lakh respectively in 2013-14.
Announcing the recent decision, CCEA released a statement that reads, "With a cash assistance of Rs.427.48 crore, the three loss-making subsidiaries of HMT Ltd. namely HMT Watches Ltd, HMT Chinar Watches Ltd., HMT Bearings Ltd., will attain closure after separation of about a thousand employees through attractive VRS/VSS and settlement of their dues".
The employees will receive Voluntary Retirement Scheme (VRS) benefits at 2007 pay scales. The movable and immovable assets of the three companies will be disposed of as per government policy, the statement added.