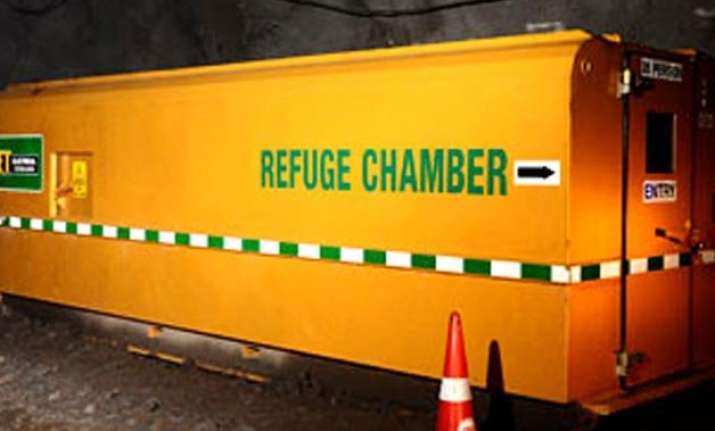 New Delhi:  To increase underground safety parameters, Zinc-Lead-Silver miner Hindustan Zinc on Monday said it has installed seven refuge chambers in  its Rajasthan-based mines.
According to the Vedanta Group company, the refuge chambers can be used in emergencies like fire, rock fall and blockage of escape routes in the underground mines. 
In these emergencies, the chambers which are constructed with 6 mm steel plates are envisaged to provide refuge and fresh air to the miners, said the company. 
"Hindustan Zinc has so far installed seven chambers in underground mines. The employees have been trained to use these chambers in case of emergency," Pavan Kaushik, head of corporate communication, Hindustan Zinc was quoted in a statement.
"I believe, Hindustan Zinc is the first company to introduce refuge chambers as part of mine safety in India."
According to the statement, the chambers are designed to provide life support system for up to 36 hours with in-built oxygen supply and carbon-dioxide absorbing system. 
The chambers are air conditioned and have attached toilets. They also have an escape hatch with external access handles, indicating lights or strobe and siren to indicate emergency situation.
Apart from life support systems, the chambers are stocked with basic first aid kits, stretcher and eye-wash. 
The chambers are powered through mine power supply and electrical battery backup system. 
"The company is looking to install two more chambers in mines. These chambers have the capacity to provide safety to six to 20 persons," the statement said.