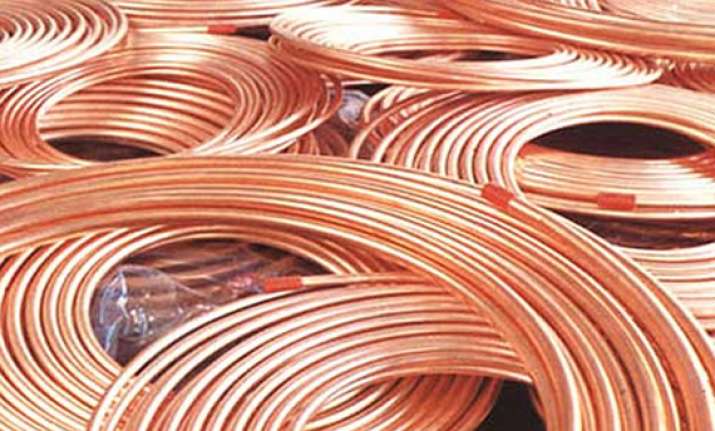 New Delhi, Nov 23: The government's 4 per cent stake sale in Hindustan Copper was on Friday over-subscribed, marking the ambitious Rs 30,000-crore disinvestment programme that is crucial for meeting the fiscal deficit target.
A total of 3,89,12,793 shares, worth Rs 603.14 crore, were bid for at the close of trading hours, according to data available from the stock exchanges.
A total of 3,70,08,720 shares, or 4 per cent stake, were put on offer in the first tranche.
The shares were offered at Rs 155 apiece, a 41 per cent discount to Thursday's closing price of Hindustan Copper (HCL) on BSE.
HCL shares closed at Rs 213.05, down 20 per cent from its last close on BSE.
Actual bids may be even higher as stock exchanges are yet to complete the compilation of data of all the bids that were received since the opening of the process at 0915 hours this morning. It closed at 1430 hrs.
Stake sale in HCL kick-starts the government's disinvestment plan which is targeting Rs 30,000 crore in this fiscal financial year (2012-13).
Though the minimum target for the government is to divest four per cent of its 99.59 per cent stake in HCL, the offer size can go up to 9.59 per cent if investors respond well.
HCL had kept 25 per cent of the issue reserved for mutual funds and insurance companies.
"No single bidder other than mutual funds and insurance companies shall be allocated more than 25 per cent of the size of the sale," the company added.
The share sale took place on a separate window of the stock exchanges -- BSE and NSE.
The government is banking heavily on disinvestment programme to rein in its fiscal deficit. It had revised the target to 5.3 per cent of the GDP.