Follow us on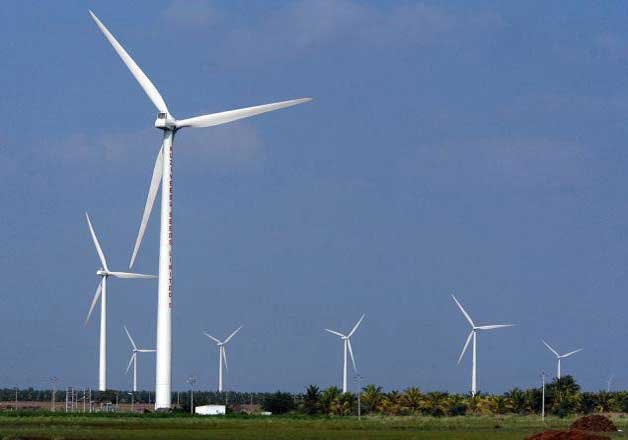 New Delhi: India's renewable energy sector will generate business opportunities of a whopping Rs 10 lakh crore in the next five years, says the Economic Survey 2014-15.
India's total renewable power installed capacity as on December 31, 2014 has reached 33,800 MW, wind energy continues to dominate this share accounting for 66 per cent of installed capacity followed by biomass, small hydro power and solar power.
The country's National Solar Mission is being scaled up five-fold to 1,00,000 MW by 2022.
"In the next five years proposals are likely to generate business opportunities of the order of USD 160 billion (approximately Rs 9,92,000 crore) in the renewable energy sector," the survey said adding, the sector offers very good opportunity for businesses to set and scale up industry, leapfrog technologies and create volumes.
Some of the country's major immediate plans on renewable energy include scaling up cumulative installed capacity to 1,70,000 MW and establishing a National University for Renewable Energy, it said.
During the year, the country is going to witness new agreements on climate change and sustainable development.
India launched its National Action Plan on Climate Change in 2008 and is currently revisiting National Missions in the light of new scientific information and technological advances.
Coal cess has been doubled to Rs 100 per tonne in 2014.
The total collection so far under the National Clean Energy Fund NCEF has crossed Rs 17,000 crores and till September, 2014, 46 clean energy projects worth Rs 16,511.43 crores have been recommended for funding out of this fund.
The Survey said, the global agreement on climate change expected by December, 2015 under the UNFCCC applicable to all countries must be ambitious, comprehensive, equitable and balanced taking into account the huge development needs of developing countries.
It should address the genuine requirements of developing countries like India by providing them equitable carbon and development space to achieve sustainable development and eradicate poverty.
The survey said that the challenges for India in addressing sustainable development goals are manifold.
With more than a billion population, India has to address the problems associated with increasing urbanization, tackle the problem of eradicating poverty, providing energy access to all and address other developmental priorities.
It added that these challenges provide great hidden opportunities.
"A conscious policy framework which takes into account both developmental needs and environmental considerations could help turn the challenges into opportunities," the Economic Survey suggested.
There have been a number of actions on the domestic front to create carbon markets.
An important one is the Perform, Achieve and Trade (PAT) scheme which is being implemented for the designated industries under the National Mission on Enhanced Energy Efficiency.
The activities under the PAT scheme provide opportunities for new markets as it devises cost effective, energy efficient strategies for end-use demand-side management leading to ecological sustainability.
The PAT scheme covers 478 plants (designated consumers) in eight energy-intensive industrial sectors accounting for one-third of total energy consumption.
As a major initiative of the National Solar Mission under the NAPCC, renewable energy certificates (REC) seek to address the mismatch between availability of renewable energy sources and the requirement of the obligated entities to meet their renewable purchase obligations.
The value of an REC is equivalent to 1 MW hour of electricity injected into the grid from renewable energy sources.
As per the Renewable Energy Certificate Registry of India, a total of 16,58,593 solar RECs were issued till January, 2015.