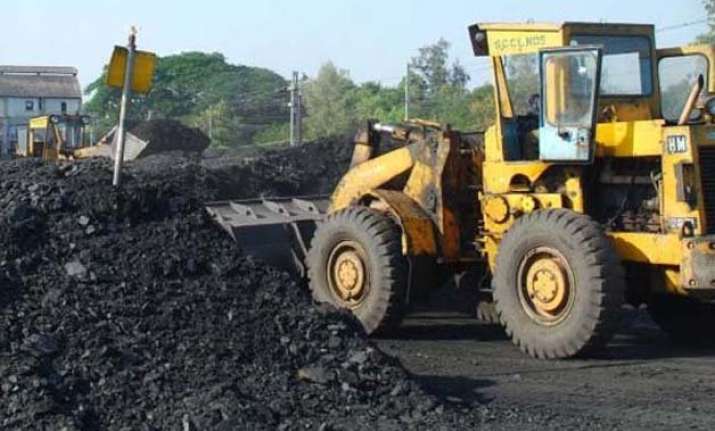 New Delhi: The government plans to raise a record Rs 22,611 crore on Friday by selling up to 10 per cent stake in state-run Coal India Ltd, breathing fresh life into its stalled stake sale programme.
The government has set the floor price of Coal India divestment at Rs 358 per share.
The sale-which will be through a one-day auction of shares on stock exchanges-is expected to help the coal major rewrite its record of raising Rs 15,500 crore through an initial public offer in 2010, when shares were priced at Rs 245 each. The issue was subscribed over 15 times.
The government will sell 31.58 crore shares or five per cent stake in a public offer, with an option to sell another 5 per cent, Coal India had said in a regulatory filing yesterday.
The disinvestment is expected to help the government meet half of the Rs 43,425-crore revenue target from stake sale in public sector companies.
Coal India would be second company to hit the markets under the government's disinvestment programme. In December, government sold 5 per cent stake in SAIL to garner over Rs 1,700 crore.
Terming the January 30 stake sale in Coal India as a "betrayal" and "violation" of assurances given by the Coal Ministry after their strike earlier this month, trade unions have said they will hold day-long protests and dharnas on Friday against 10 per cent stake sale in the public sector entity.
In one of the biggest industrial actions in 30 years, five coal unions backed by central unions of all political hues, including RSS-backed Bharatiya Mazdoor Sangh, went on a five-day strike early this month demanding withdrawal of the Coal Mines (Special Provisions) Ordinance, 2014, de-nationalisation of the coal sector among others. The strike was called off in two days after Coal Minister Piyush Goal constituted a committee to look into their demands.