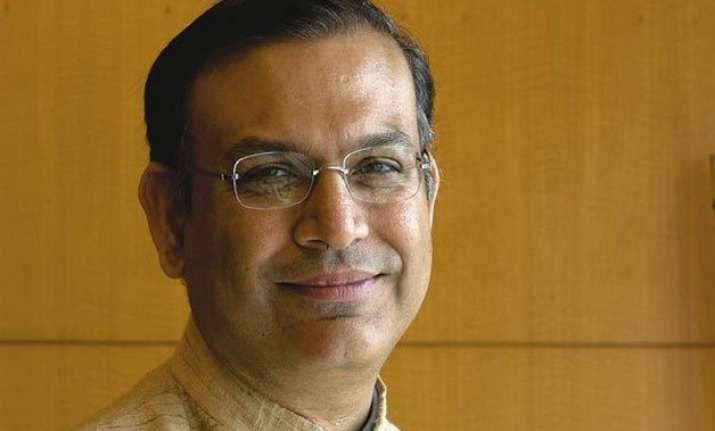 New Delhi: Government has very little room for tax concessions as India's tax-to-GDP ratio is very low in comparison to global average, Minister of State for Finance Jayant Sinha said today.
"Our tax-to-GDP ratio is simply not acceptable. If we want to run a modern 21st century state, and if we want to deliver to our people the public goods and services that they demand and which is their right, we cannot deliver at our tax-to-GDP ratio at which we are right now.
"Our challenge right now is that we have very little room for tax concessions," Sinha said during a post budget session organised by industry body FICCI.
He said people need to understand this bitter economic truth.
"Basically as a government we are on backlog...you should know the reason why we are in the situation apart from the irresponsible spending of the previous regime. The tax-to-GDP ratio for the central government is 10 per cent and state plus centre is about 15-16 per cent."
The OECD average is 35 per cent. Brazil, Indonesia, Kenya, Nepal, each of these countries have a tax-to-GDP ratio higher than India and then we as a society are thinking of tax concessions, he added.
In addition to that, the present government has also inherited a fiscal deficit of 4.7 per cent from the previous government, he said.
Sinha said the government has to demonstrate fiscal management of bringing deficit down to 4.1 per cent of the GDP in the current fiscal ending in March.
Speaking on the proposal of raising service tax to 14 per cent from 12.36 per cent earlier, Revenue Secretary Shaktikanta Das said it was necessary towards movement to towards Goods and Services Tax (GST).  "States will get powers to tax services under the Goods and Services Tax, pushing up the rate, so the government has raised the rates, signaling transition towards a new regime," Das said.
Chief Economic Advisor Arvind Subramanian said an additional 10 per cent funding from the Centre's divisible resource pool to states would be judiciously spent as all states now have a fiscal responsibility legislation.  
"The pressure of cooperative and competitive federalism would force them to act responsibly and the fact that during the last few years states have been more prudent than the centre in spending is a testimony to their fiscal intentions," Subramanian added.