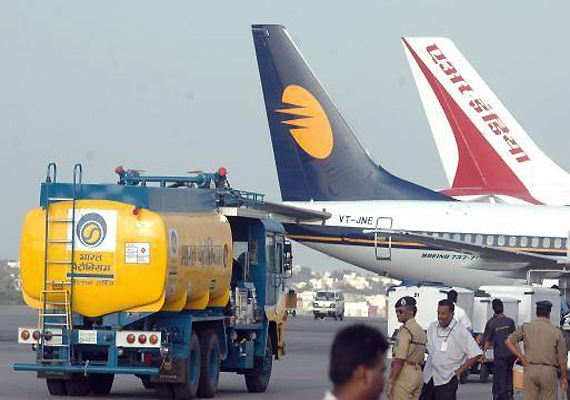 New Delhi, Feb 22: Meeting a key demand of the cash-strapped airline industry, the government today issued the notification allowing private airlines to import jet fuel or ATF directly.

Air carriers interested in importing the aviation turbine fuel (ATF), instead of buying from local refiners, would have to apply to the Directorate General of Foreign Trade (DGFT) for an import licence, an official press statement said here.

A Group of Ministers headed by Finance Minister Pranab Mukherjee on February 7 decided that the Commerce Ministry would permit direct import of ATF.

Beleaguered Kingfisher Airline has been demanding permission to get fuel supplies from overseas so that they do not have to pay sales tax that are as high as 30 per cent in some states.

Jet fuel, which makes up for about 40 per cent of an airline's operating expenses, costs the most in the region.

The notification said ATF imports have been allowed by or on behalf of Indian carriers on actual use basis.