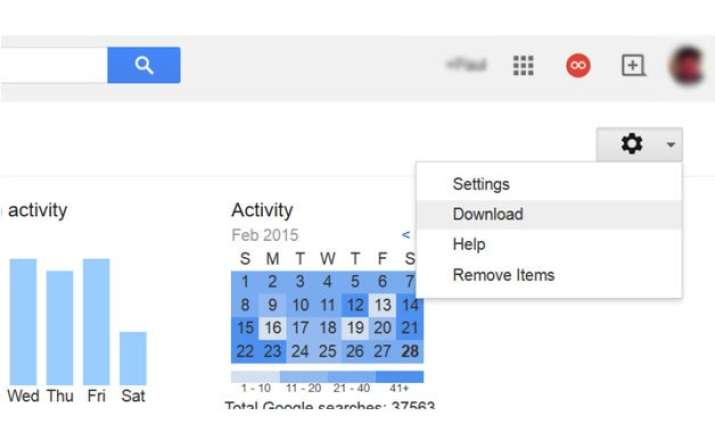 Google now lets you download and export your entire search history.
Earlier, the search engine giant allowed users to view their history, but now they can download their entire history in a series of few simple steps.
To do this, users need to go to their Google Account history, and then click the gear button and selct "download."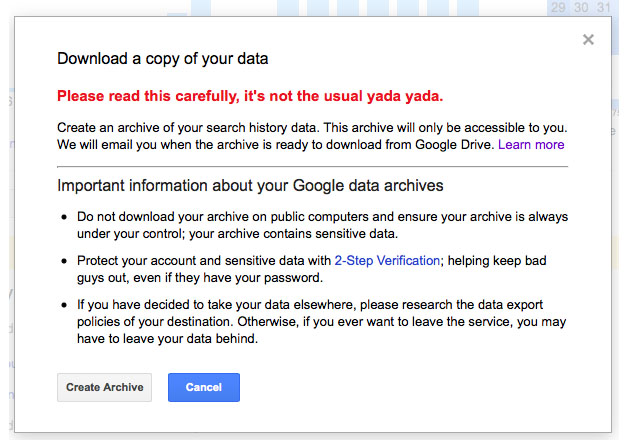 A user's search history will only appear for the time that they have enabled the Web history setting. Once choose to download their history, the user will be warned to not download the archive on a public computer. It also states that Google will email the user once the archive is ready.
"You can download all of your saved search history to see a list of the terms you've searched for. This gives you access to your data when and where you want," informs Google.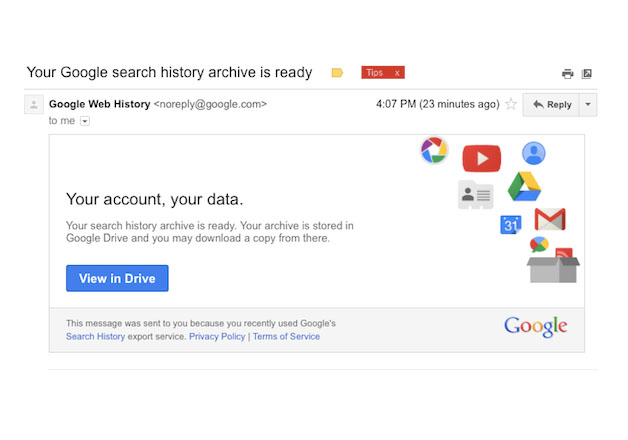 "When you download your past searches, a copy of your history will be saved securely to the Takeout folder in Google Drive. You can download the files to your computer if you want a copy on your computer."
The email displays the search history as JSON files organized chronologically by quarter. These can be downloaded as zip files to a desktop.